Manchester United interim revenues fall by £40m, but club sees half year profits climb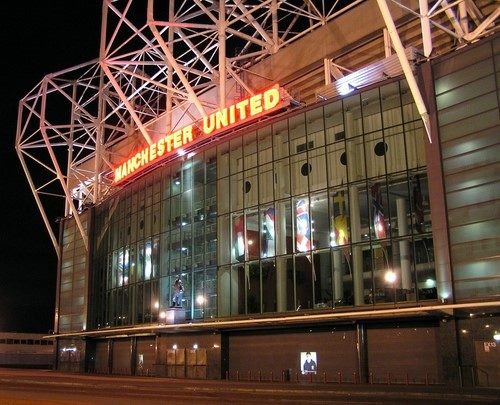 Manchester United reported a fall in half year revenues, although the club's pre-tax profits increased.
Announcing results today, the Old Trafford club revealed that total turnover for the six months to December 31, 2019, was £303.8m, compared with £343.6m the previous year, a fall of 11.6%.
However, pre-tax profits of £54.274m for the six month period compared with £46.396m a year ago.
Manchester United executive vice chairman, Ed Woodward, said: "We are pushing for a strong finish in the Premier League, the Europa League and the FA Cup as we enter the final third of the season.
"We have continued to make progress on our squad rebuild, with many changes in terms of players that we have brought in and players that have come through our Academy; the foundation for delivering the long-term success that we are all working towards is in place as we implement our plan and our footballing vision with Ole."
Total revenues for the second quarter period also fell, by 19.3%, from £208.6m to £168.4m. Pre-tax profits, however, rose, from £37.648m to £51.745m.
Commercial revenues for the quarter rose from £65.9m to £70.6m, while for the six month period they rose from £141.8m to £151m, a 6.5% improvement.
Sponsorship revenue for the three month period was £45.1m, an increase of £4.8m, or 11.9%, over the prior year quarter, primarily due to increased sponsorship deals.
Retail, merchandising, apparel and product licensing revenue was £25.5m during the second quarter, a decrease of £100,000, or 0.4%, over the prior year quarter.
Broadcasting revenues for both periods declined, primarily due to non-participation in the UEFA Champions League. During the quarter it fell from £103.7m in 2018 to £64.7m in 2019. For the six month period they fell 33.4% from £146.5m to £97.6m.
Matchday revenues also fell during both reporting periods. In the second quarter they fell from £39m to £33.1m, primarily due to playing two fewer home games across the Premier League and UEFA competitions, partially offset by playing an additional domestic cup home game.
For the six month period they dropped from £55.3m to £55.2m.
Net Debt, as of December 31, 2019 was £391.3m, an increase of £73.6m over the year, primarily due to an overall decrease in cash and cash equivalents. The gross US Dollar debt principal remains unchanged.
Highlights during the second quarter period included the first team signing of Bruno Fernandes, a new global partnership with Mondelez International – the multinational group behind many renowned brands including Cadbury, Oreo and belVita – and the start of a strategic partnership with Alibaba, including future cross-platform collaboration.
For the 2020 financial year United said it continues to expect total revenues to be in a range of £560m to £580m, and total adjusted EBITDA to be in a range of £155m to £165m.