Lancashire logistics firm signs deal for 20 new trailers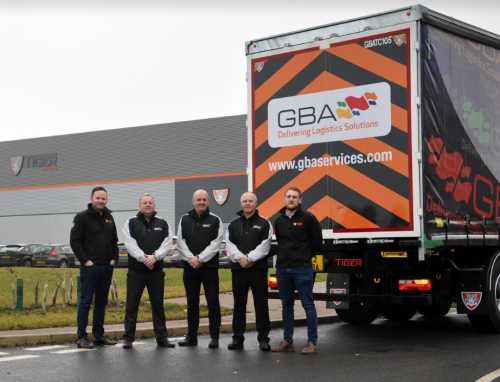 Lancashire transport logistics specialist GBA Services has announced a major partnership with trailer manufacturer Tiger Trailers.
The company, which operates logistics solutions around Europe from its headquarters in Preston, has agreed to purchase 20 tri-axle curtainsider trailers.
David Birkbeck, GBA Services' managing director, said: "We look forward to a fruitful partnership with Tiger Trailers.
"They gave us a VIP tour of the factory to see the state-of-the-art facility and high-class standard that goes into making their trailers great and took delivery of our twenty-truck order."
GBA fleet manager Mark Hailwood added: "Tiger Trailers has always been accommodating to GBA from the enquiry stage right the way through to delivery.
"Handling specific complex requirements across two trailer models with ease, we already have six of our 20 trailers fully operational. This further increases our capacity and flexibility to meet our customer's needs."
GBA Services Limited (GBA) is a provider of UK and European specialist logistics, to multiple business sectors, by road, air and sea, together with warehousing facilities.
Tiger Trailers provides customers with added value by means of its consultative approach, the expert team of highly skilled designers, coachbuilders, finishers and finance specialists treating each customer as individual with unique requirements to ensure that the entire process from conceptualisation and manufacture through to testing, completion and funding is as tailored and seamless as possible.
Tiger Trailers' Technical Sales Manager, Tom Stott, said: "We are delighted to have made this first step in a hopefully enduring relationship of contributing to their continued expansion and success as a logistics specialist that provides an impressive portfolio of time-critical, temperature-controlled, hazardous freight and on occasion fascinating high-security solutions throughout Europe."