Minister vows to get a firm grip on HS2 project
The newly appointed minister for the HS2 project has said he is determined to ensure a better delivery of the controversial rail scheme.
MP Andrew Stephenson acknowledged the impact of spiralling costs and delays, saying this situation "can't continue". But he stressed how important it is for HS2 to ultimately be completed, hitting back at critics who have called for it to be abandoned.
He said HS2 and Northern Powerhouse Rail are the two biggest and most important rail projects for the north of England since the Victorian era.
"This is an historic challenge, but it is also an unprecedented opportunity," he added. "To reverse decades of under-investment in our northern railways, to fire up the northern economy, just as the original railways did.
"And to create the capacity and the connections that I believe will redefine rail travel for northern passengers."
Stephenson said unreliable or overcrowded transport provision acts like a drag on business and enterprise.
He said when towns and cities are given ample, reliable transport, they can be turned into fertile magnets for growth and investment.
"The critics who say HS2 will only benefit London are simply wrong," he argued. "They ignore the voices in towns and cities across the north, they ignore the businesses and passengers who are crying out for investment and change.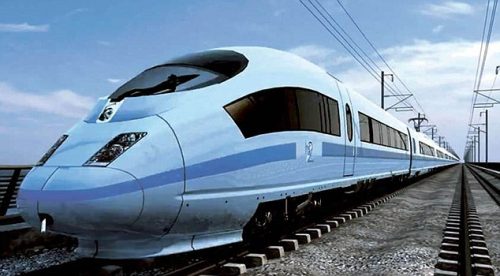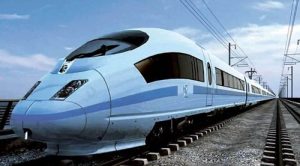 "I am proud to be a northern MP, tasked with ensuring these historic projects are delivered and run for the benefit of the people here.
"I've been a long-term supporter of HS2. But I've equally watched with deep concern as costs have risen and deadlines have been put back. Very simply, that can't continue.
"We need to have a much better, improved approach from HS2 Ltd this time. The company has a new budget for Phase one, and now must deliver it. No ifs, no buts.
"There will be disruption, we can't avoid that. But we must manage this work professionally and efficiently, while always being sympathetic to those affected.
"And we need tangible, stringent measures to ensure accountability so everyone knows their responsibilities.
"I know HS2 is up to this challenge. It has some fine minds and excellent people working on the project. But it needs to regain the public's trust.
"The entire energy of government must now be behind this project. Together with the Secretary of State, I'll be hosting regular cross government meetings, as happened with the Olympics.
"By keeping a firm grip on the cost, by ensuring communities are treated with care and respect and by making sure the voices of local people are taken into account, we will succeed in doing something no government has done for well over a century.
"By building a modern railway network for the north and Midlands that will finally level up our country."
\
'); } } }); googletag.enableServices(); }); googletag.cmd.push(function() { googletag.display('div-gpt-ad-1455904060045-0'); }); googletag.cmd.push(function() { googletag.display('div-gpt-ad-1455904060045-1'); }); googletag.cmd.push(function() { googletag.display('div-gpt-ad-1455904060045-2'); }); googletag.cmd.push(function() { googletag.display('div-gpt-ad-1455904060045-3'); }); googletag.cmd.push(function() { googletag.display('div-gpt-ad-1455904060045-4'); }); googletag.cmd.push(function() { googletag.display('div-gpt-ad-1455904060045-5'); }); googletag.cmd.push(function() { googletag.display('div-gpt-ad-1455904060045-6'); }); googletag.cmd.push(function() { googletag.display('div-gpt-ad-1455904060045-7'); }); googletag.cmd.push(function() { googletag.display('div-gpt-ad-1455904060045-8'); }); })