Beleaguered property developer warns administrators could be called in at trio of projects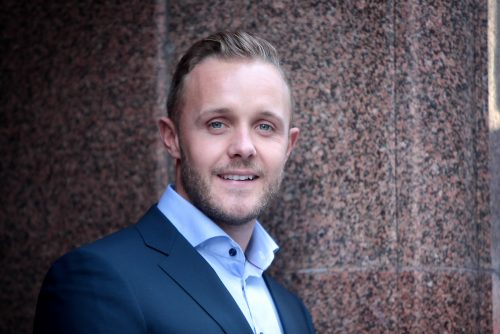 A property developer at the centre of a high-profile police investigation has moved to put three if his schemes back on track.
But he has warned that administrators could be called in if new investors do not come forward to fund a trio of projets.
Elliot Lawless, the founder of the Liverpool based Elliot Group, was arrested along with a high ranking council official on suspicion of fraud.
No charges have been bought but two major schemes in Liverpool and a third in Manchester have ground to a halt.
The Residence in Salford is an upmarket scheme overlooking the River Irwell.
A spokesman for the developer said: "Elliot Lawless has committed to inject the funds necessary to complete the superstructure with PJ Carey.
"The on-going police investigation means there is no likelihood of raising further development finance until the investigation is complete and Mr Lawless is exonerated, as he expects to be.
"His only option is to inject short-term funding to keep the project afloat whilst responsibility for completing the scheme is mandated to another developer.
"The terms of the funding are close to being concluded and discussions are underway with a developer who is keen to step in.
"Once this is agreed Elliot Group will host an investor conference to seek investors' approval for the appointment of a third-party developer.
"We are confident that they will back this option but if not, the professional advice we are receiving is to put the scheme into administration."
A similar scenario is taking place in Liverpool with the Aura and Infinity schemes.
The spokesman said: "This same approach and scenario holds for our Aura and Infinity schemes in Liverpool.
"The key is to ensure that the schemes remain viable and can be delivered. They're great projects that will transform their immediate environs and deliver the returns we've previously been able to provide to our investors. "Elliot Group has a 100 per cent track record of delivery and so its focus right now is on ensuring that these three schemes can be completed."