MIPIM insist conference will go ahead after string of big names pull out amid Coronavirus fears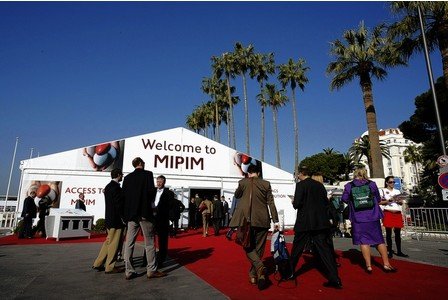 Organisers of the annual MIPIM property conference in the south of France have insisted the event will go ahead even though a series of high-profile firms have pulled out due to the spread of Coronavirus.
The organisers of  the event – which is due to take place in Cannes in just over a week's time – say the multimillion pound event will still go ahead.
Firms who have confirmed they will not be attending include Legal & General, Savills, Lloyds bank, EY and Cushman and Wakefield.
Manchester-based developer CTP and architecture firm HOK have also each confirmed they will not travel to the Riviera.
A statement from Mipim said: "We are monitoring the situation continuously, including the developments in Italy, to ensure that MIPIM attendees have a safe and productive stay in Cannes.
"The health and safety of everyone attending the event is our number one priority.
"We are continually monitoring developments and following the latest guidance from local, national and international authorities and the World Health Organization as it relates to travel to MIPIM and clients' on-site experience.
"We look forward to welcoming you in Cannes."
Knight Frank, Grosvenor, Greycoat and Landsec have  all decided not to attend the event, which is due to take place from 10-13 March.
A spokesperson for EY said: "After much consideration, EY has made the difficult decision to withdraw its participation in MIPIM due to concerns about the current outbreak of COVID-19 (coronavirus).
"As longstanding supporters of this flagship event, the EY decision was not made without serious deliberation. Yet, the precautionary measures that will ensure the safety and wellbeing of EY people remains our primary concern. We continue to closely monitor the situation. Our thoughts are with those impacted by the coronavirus."
Mark Ridley, group and global chief executive of Savills, said: "Due to the scale and size of this conference, and the importance of the event to our industry, this decision has not been taken lightly but our absolute priority is the welfare of our staff as well as avoiding any service disruption to our clients in light of increased coronavirus cases across Europe.
"Our thoughts at this time are with those affected in China, and all around the world."
A spokesperson for Lloyds said: "We have taken the prudent and precautionary step to cancel our attendance at this year's MIPIM. This is not a decision we have taken lightly, but the health and well-being of our colleagues and clients is of paramount consideration.
"In the light of concerns around the increasing number of coronavirus cases now occurring in Europe, we now feel it poses too great a risk to our own colleagues' health to attend. We have had a long-standing presence at MIPIM and we look forward to returning to future years' events."
Knight Frank said: "The evolving nature of COVID-19 in Europe has forced us to reconsider our presence at large multinational events.
"To that end we will no longer be attending MIPIM. The health and security of our people and clients is of utmost importance and this has to be prioritised over all else."
Cushman & Wakefield were the first big property firm to withdraw.
A spokesperson said: "The health and safety of our employees and our clients is our priority. With the rapidly increasing number of cases of coronavirus in Europe and the elevated industry-wide concern around attendance at large multinational events, we have decided to withdraw from MIPIM."