£200m talks to sell stake in airport called off amid virus crisis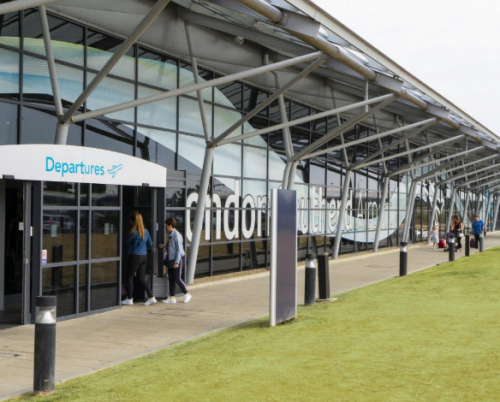 Aviation and energy firm Stobart Group has put a £200m deal on hold due to the coronavirus crisis.
The Cumbrian firm revealed it had been in talks to sell a quarter of its £800m stake in Southend Airport.
Stobart Group has been locked in talks with the German firm despite the ongoing coronavirus crisis.
Reports about the potential deal emerged yesterday and a statement was issued this morning.
Stobart Group said it noted the press speculation regarding a potential sale of 25% of London Southend Airport.
The statement added: "The group confirms that it has been in detailed discussions for several months regarding an initial minority investment from a potential strategic airport development partner that has indicated a headline value for London Southend Airport of between £700-800m.
"No acceptable terms have been agreed and discussions have since been put on hold while both parties navigate the current COVID-19 outbreak."
According to Sky News AviAlliance, the German-based company which operates airports in Athens, Budapest and Puerto Rico, is looking to buy a 25% stake in the airport.
The talks come as the aviation industry faces one of the biggest slumps in its history.
International travel has been virtually suspended and airlines have grounded their fleets.
Airports are looking at job cuts and enforced leave as most countries close their borders to travelers.
The offer has comes in the wake of the collapse of Flybe.
Stobart held a 30% stake in the airline which was one of Southend Airport's biggest customers.
The firm also issued a trading update this morning.
Warwick Brady, chief executive,  said: "Despite the current challenges presented by the COVID-19 virus, we continue to own and operate aviation and energy assets with significant underlying value.
"It is impossible to say what structural changes will occur to the aviation industry in the coming months. However, ultimately the current crisis will pass, and people will continue to want to fly in and out of one of the world's largest travel markets.
"Similarly, Stobart Energy is well placed to generate higher margins going forward. The capital expenditure programme has been completed, we have a robust supply chain in place, long term valuable contracts, and our renewable energy plant customers are operating more consistently.
"We therefore continue to believe there are significant medium and long-term opportunities to further increase the value of our assets."