Revolution Bars suspends rents at all its venues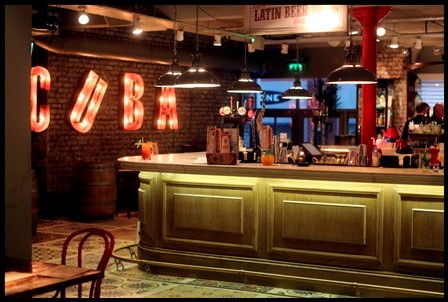 The firm which runs Revolution Bars has suspended rents across its business.
The Manchester based chain has also instigated a sweeping review of its operation as it struggles to deal with the effects of coronavirus.
The firm which operates 74 bars, trading under the Revolution and Revolución de Cuba brands, has called on further support from the government despite the Chancellor's announcement yesterday.
The company issued a trading statement stating that until the start of the crisis the business was performing in line with expectations.
However, in recent days, the firm has experienced a sharp fall in revenue following the increasing impact of coronavirus.
Following the UK Government's announcement late yesterday advising the public to stay away from bars and the actions of other governments the firm is expecting the trading environment to be very challenging for the foreseeable future.
The firm has taken a series of measures to cut costs.
– Reduction in payroll costs across the business
– Review and reduction of unprofitable trading sessions
– Reduction in other variable costs such as entertainment and door staff
– Suspension of rent and deferral of business rates
– Requests to defer PAYE and VAT payments
A stock market statement said: "The group welcomes the Government's support for the business rates holiday for 12 months announced late yesterday, but this does not go nearly far enough and we hope that there will be further measures in the coming days to provide assistance with payroll entitlements to gain surety for our employees, amongst other things.
"The group's net debt position as at the end of week 37 (last week) was £10.5m in line with the Board's expectations. The board continues to monitor the Group's funding requirements closely and is proactively exploring all the options available."
Chief executive Rob Pitcher said: "At this difficult time, we are doing all we can to protect our business and our employees from the COVID-19 virus and any financial hardship its effects may have. We would welcome further Government support
"Whilst we face a very challenging period in the current financial year, we are determined to make the right choices for the Group, employees, shareholders and all other stakeholders."