People on the Move: Avison Young; Together; PM+M; Savills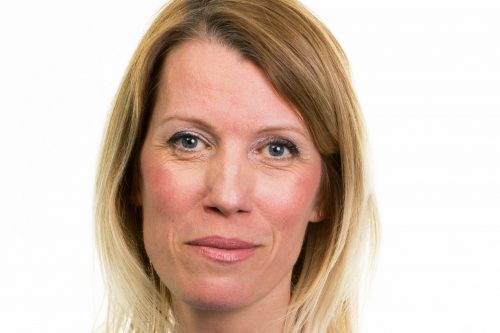 Well known industrial agent and property advisor Ruth Leighton has been promoted to director at Avison Young.
Ruth, who has been with Avison Young, and formerly GVA, for nearly 20 years, has an excellent track record in delivering results for the business, working with a number of national and regional institutional investors, developers, funds and property companies.
In addition to her agency role Ruth is an active ambassador for Avison Young, regularly taking part in events and contributing to discussions with regional and national media platforms on the ever-changing industrial and logistics landscape.
Ruth said: "Avison Young has always provided me with the opportunity to grow and progress, and in response, I have wholeheartedly demonstrated my commitment to the business.
"Avison Young has fully supported me, not only in my role within the industrial team, but also in providing me with the flexibility to balance that with having a young family.
"My career path has always been embraced and encouraged by the firm and I look forward to continuing in the senior team as director."
Chris Cheap, principal and managing director of the Manchester office, said: "Ruth is a first class professional and is totally dedicated to providing her clients with the best possible advice and it is because of this that we are truly delighted to be promoting her to director.
"She is a vital part of our Manchester team and we look forward to seeing her continue to flourish at Avison Young."
::
An underwriting professional with more than 20 years' industry experience has joined specialist lender Together as it expands its broker relationship team.
Clare Sadler started her new role this month as the Cheadle company boosts its capability to support brokers.
As field underwriting specialist she will focus on cases from Together+ members, which is an exclusive programme designed to build strong relationships with a group of professional partners.
The award-winning underwriter will be based in the South East, responsible for applications submitted to the lender.
She said: "I have been offered a fantastic opportunity and bring a wealth of experience with me. The key thing that attracted me to Together is the common sense approach to underwriting – if a deal makes good business sense, we can look at it."
In the past five years she has held similar roles at Landbay, Foundation Home Loans and Solent Mortgage Services. Previously, she spent more than six years as an account manager for Nationwide Building Society.
Clare said: "I'm really looking forward to getting started and excited to be working across the whole product range. Relationships in this industry are so important to build trust, improve knowledge and increase business – and these are the areas I'll be focusing on."
In her new role Clare will report to Tanya Elmaz, national underwriting specialist manager.
Tanya said: "We're delighted to welcome Clare onto the team as we expand our focus on Together+ and strengthen our presence across the UK."
::
A year after she was appointed as the treasurer of The Met, Helen Clayton – partner at the chartered accountancy, business advisory and wealth management group PM+M, and head of the firm's Bury office – has been named chair of the Bury arts venue.
The Met houses two theatres, its own recording studio and rehearsal spaces, as well as a popular restaurant and bar. It's operated by Bury Metropolitan Arts Association and part-funded by Arts Council England and Bury Council.
Helen's focus will be on supporting the board and wider team, including growing the variety of events staged both at The Met and in the wider community, and helping as many people of all different ages, abilities and backgrounds to access the arts and music in Bury.
Helen said: "I passionately believe in the work we do at The Met so I'm delighted to have been appointed chair of such a fantastic organisation.
"I want to ensure that we to continue to focus on building for the future by securing more funding, expanding both our corporate and individual sponsorship programme, maintaining the fantastic venue that we are all so proud of, as well as being a central part of our community."
Helen added: "2020 is going to a big year for Bury as we are Greater Manchester's inaugural Town of Culture, so we are aiming to really capitalise on that profile and create as many opportunities as possible in 2020."
Victoria Robinson, CEO of The Met, said: "Helen has added so much value since she joined the board last year, so we are thrilled that she agreed to become our new chair – especially as her love for Bury and making the arts and music accessible to everyone really fit with our core values.
"The Met has been involved in Both Sides Now, which is a ground-breaking initiative to support, inspire and showcase female music creators and industry professionals across the North of England, so we are incredibly proud to now be an all female-led organisation."
::
Ani Kraja has joined the Savills Northern new homes team as an associate and senior sales negotiator.
Ani has nearly 12 years' experience in the property sector and was previously head of sales at Julie Twist Properties.
He is based in Manchester and will focus on working with developers to market new build homes in the city and wider North West.
He said: "This is an exciting new challenge and a great opportunity to work across a vibrant and diverse region with a team offering local expertise as well as national and global reach."
Jamie Adam, head of residential development sales in the North, said: "We are delighted to welcome Ani to the team.
"He joins us just as we prepare to launch high-profile schemes across the North West and Manchester.
"His local knowledge will be invaluable as we continue to expand our business across the region."