Merseyrail amends services in response to COVID-19 pandemic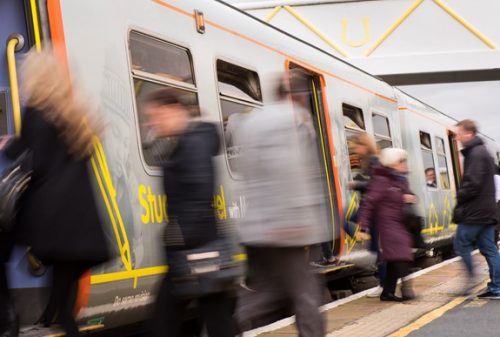 Following government advice in response to the COVID-19 pandemic, Merseyrail services will be running every 30 minutes on all lines from start of service on Thursday, March 19.
All trains will be made up of six-car carriages to keep the Liverpool City Region moving and ensure Merseyrail is providing the most reliable service possible.
Monday to Saturday services will be running from their regular start time with a 30-minute frequency, with services on Sundays staying the same.
There are likely to be further amendments to timetables over the coming weeks, and the rail operate said it would encourage all customers to check before they travel.
This can be done by visiting www.merseyrail.org or the Merseyrail twitter account @merseyrail for the latest information.
Andy Heath, Merseyrail managing director, said: "The safety of our staff and customers is of the utmost importance and these measures have been taken to ensure that we continue to provide a reliable, consistent train service so essential workers can still travel around the Liverpool City Region.
"Merseyrail, alongside the rest of the UK rail industry, is being proactive in its response to this pandemic, ensuring the latest government advice is shared with staff, including reminding people about good hand hygiene and keeping surfaces clean.
"When travelling by train, if you need to cough or sneeze, they should make sure they follow the Public Health England advice to 'catch it, bin it, kill it'."
Transport for Greater Manchester has also reduced services.
It said: "As people are already travelling less and we have less staff and drivers available, bus, rail and tram services will start to be reduced over the coming days.
"TfGM will continue to work closely with operators to ensure those that need to travel can still do so safely.
"We also want to reassure you that a rigorous cleaning regime is in place on public transport if you do need to travel."