YourZooki in good health following £150k loan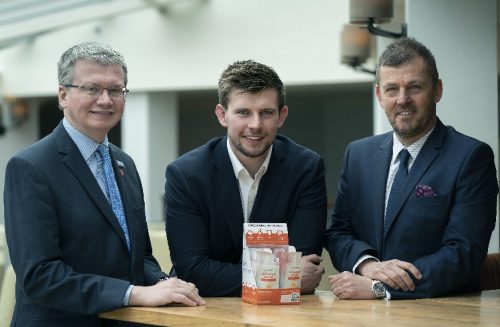 YourZooki, which creates and manufactures premium liquid supplements using natural ingredients, has secured a £150,000 loan from Rosebud, a product managed by GC Business Finance.
The Preston-based firm plans to use the funding to relocate to Blackpool and recruit more staff.
Its products deliver active ingredients using the same fats that surround human cells.
The current range of supplements include CBD oils, Vitamin C sachets and Omega 3 fish oils which are all formulated and produced in a GMP certified facility and are third-party tested.
All ingredients are sustainably sourced, organic and non-GMO. Its Vitamin C Zooki sachets are said to combat fatigue and have been recommended by GQ Magazine.
The firm has a turnover of £1.05m with three members of staff and exports all products from its Preston base.
Its supplements are sold across 14 European countries including France, Sweden and Hungary, as well as directly through its website and across a number of independent retailers.
It is stocked in Black Sheep Coffee, Harrods and Selfridges, with products also listed on John Bell and Croyden – the Queen's pharmacy. YourZooki is also the first supplement company in the UK to sell CBD oil on the television shopping channel QVC.
The £150,000 loan will be used to recruit staff and move premises to a larger site in Blackpool. YourZooki plans to increase its headcount significantly over the next 12 months, employing between 10 to 15 new staff.
This will allow the firm to form a sales team, enable marketing support and employ warehouse staff.
The business has future plans to launch in major retailers and also has a brand new product in the pipeline in the form of a chocolate sauce CBD sachet.
GC Business Finance was appointed to deliver Lancashire County Council's Rosebud Fund in July 2019.
The £11.25m investment fund provides loans ranging from £10,000 to £300,000 to businesses across 12 local authority areas in the region and is aiming to create 150 jobs per year across Lancashire.
Marcus Mollinga, managing director at YourZooki, said: "The loan from Rosebud comes at an exciting time for us, and will help us to really push the business to new heights.
"Creating a sales team and allowing increased marketing capabilities will boost our brand awareness and enable further sales nationally and internationally.
"We hope that as we continue to grow, we will have the capacity to take on major retailers in the near future, and with the help from the team at Rosebud we are positive about what's to come for the business."
Jonathan Nelson, senior loan manager at GC Business Finance, said: "YourZooki really caught our eye, with its focus on nutrition offering huge growth potential due to an increased importance on wellbeing across the market.
"Having already launched its natural supplements across Europe, it now has the opportunity to launch into Britain's biggest retail stores to build on the momentum of the current market trend.
"This is important for the Lancashire region, creating a number of new jobs with scope for more as YourZooki grows."
Cllr Michael Green, Lancashire County Council, said: "YourZooki is a great example of a growing Lancashire business with a focus on sustainability and nutrition.
"For Lancashire County Council it's important we support businesses across Lancashire to expand, export and create new jobs to support the Lancashire community and economy.
"YourZooki's plan to recruit 10-15 new staff members is one of the core purposes for Rosebud Finance and we're proud to be able to support their journey."