Manchester Central could be turned into makeshift hospital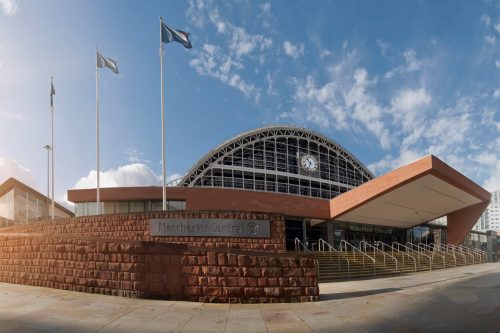 Speculation is growing that the Manchester Central convention centre is about to be turned into a makeshift hospital.
The Excel Centre in London has been turned into a medical facility with 4,000 beds as the capital prepares for a surge on coronavirus cases.
London is bracing itself for surge in cases in the coming weeks and is several weeks ahead of the rest of the country.
But preparations for an increase in cases are being made in other population centres across the UK.
Manchester Central, which was used by the Conservatives to host their annual conference last year, is one of the largest buildings in Manchester.
The Guardian is reporting that makeshift hospitals will be needed across the country.
And it is all being reported that the building is one of those being considered because of its size and location.
There are hopes that the lockdown imposed earlier this week will help to stem the spread of the disease.
According to reports the government has approached civic leaders in Manchester.
Health Secretary Matt Hancock said that 35,000 retired or student NHS workers had come forward to support the fight against coronavirus.
He added: "No matter how big we grow the NHS, unless we slow the spread of this virus, then as we've seen, those numbers will continue to rise.
"And that's why it's so important that everybody follows the advice and stays at home."
According to latest estimates there have been 400,000 cases across the word with more than 20,000 deaths.