SDL Auctions North West sees listings surge as sellers seek certainty and speed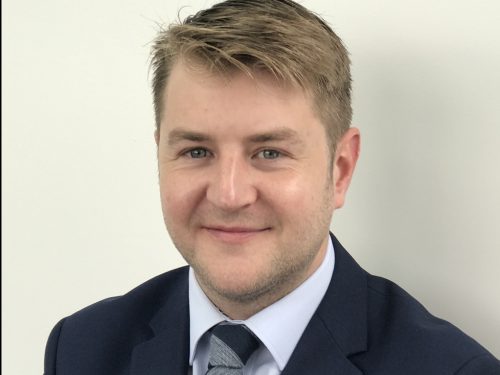 SDL Auctions North West has seen a surge in property instructions ahead of its April room auction, which will take place via live video feed with remote bidding.
Andy Thompson, head of auctions North West, said the growth in instructions of around 30% – from both existing and new sellers – was a vote of confidence for auctions, which allow people to complete their transactions while maintaining necessary social distancing.
He said: "Life may be on hold for many, with very good reasons, but people still need to sell property. Waiting until the crisis is over may simply not be an option for some – and that's where we can help."
Andy said he believed movement restrictions necessitated by the coronavirus were the motivation for some sellers, whether for financial reasons or for speed.
"Some may have been planning to sell later in the year but have brought their plans forward so they can release some capital, particularly if they are self-employed or run a business which may lose revenue.
"We are also drawing in new sellers who would normally sell on the open market but are attracted by the certainty and speed of auction.
"The latest restrictions in movement will inevitably cause delays to private treaty sales, but an auction sale means your transaction completes on time, even if the restrictions continue until the auction."
He added: "We are getting a lot of referrals from estate agents because sales are falling through and they realise we can sell faster than they can. We can help their sellers get their money quicker – and the agent gets paid faster, too."
SDL Auctions North West already broadcasts all of its room auctions live via its website, and buyers can bid remotely by phone, by proxy or over the internet. For the time being, all room auctions are being held this way only, to allow people to continue to buy and sell property safely.
Andy said: "All of our systems have been in place for many years. In fact, it is not uncommon for us to complete a transaction without ever meeting the buyer or seller. None of this is new to us so new buyers and sellers can have the confidence that the system is tried and tested.
"Plus we have a national database of landlords, developers and professional buyers who are always looking for new property investments and are undeterred by the current issues."
Andy said: "We are living in turbulent times but we can take comfort from the fact that everyone in the country is in the same boat. We need to work together to help each other. It's time for a bit of caring."
The next North West auction takes place on Tuesday, April 28.