Tech firm takes steps to preserve cash resources to year end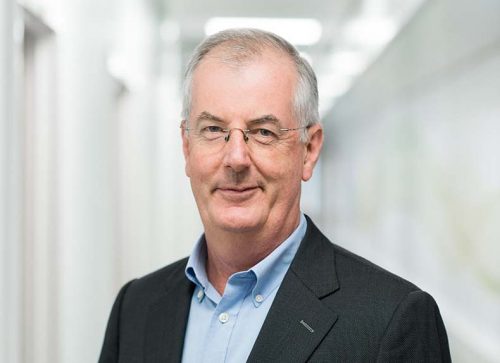 Manchester tech firm Nanoco is undertaking a range of cost-cutting measures in response to the coronavisus pandemic that it says will prolong its financial position beyond December this year.
Nanoco, a spin-out from Manchester University which develops materials used in the manufacture of monitors and TV screens, said it is experiencing significant business disruption due to Covid-19.
Among measures to address this are pay cuts for all directors, furloughing staff and the continued potential sales process of the business.
In a stock exchange announcement this afternoon (March 30), the business said its trading problems include the absence of key workers, disruption to supply chains, and customer measures leading to shipping delays and delays on raising new purchase orders.
However, paid for customer work and critical activities are continuing where possible.
The firm, which has facilities in Manchester and Runcorn, has confirmed that its board is taking the lead on cost savings with an immediate reduction in salary for all directors.
Salaries will be reduced by 35% for non-executive directors and by 20% for executive directors with effect from April 1, until further notice.
As a precautionary medium-term measure, notice is being served with immediate effect under the employment contracts of chief executive Dr Michael Edelman and chief technical officer Dr Nigel Pickett.
Dr Edelman and Dr Pickett are expected to be fully committed to the business of the group during the 12 months of their respective notice periods.
In addition, the company has started a consultation process with its staff to provide certain necessary changes to employment contracts to enable the group to apply for the UK Government's recently announced employment support package for furloughed employees, and to instigate salary reductions for non-furloughed employees.
Nanoco said the consultation process is aimed at avoiding redundancies at this very challenging time for the economy and jobs market.
Last November Nanoco started formal moves regarding a possible sale of the business.
The company said it is continuing to review its strategic options including, but not limited to, a potential sale of the company through the ongoing formal sale process and will make a further announcement in due course.
It said the proposed changes and the availability of government employment support will potentially avoid the need for any redundancies while the support remains available and in the absence of other committed medium-term funding.
The proposed changes will also extend the group's cash runway at a critical time when the formal sale process is ongoing and other commercial and strategic options are being pursued .
The group had previously announced that, if no actions were taken to significantly reduce costs and in the absence of other material sources of cash, its cash resources would be exhausted by July 2020.
The proposed measures will potentially extend that cash runway beyond December 2020 as it is estimated that these actions, alongside other cost saving measures, will improve the company's cash cost base for the year to July 31, 2020 by approximately 20%.
Chairman, Dr Christopher Richards, said: "The safety and wellbeing of our employees is of the utmost importance to Nanoco.
"We have taken the lead on implementing changes to board salaries with immediate effect whilst we firmly believe that the proposed changes to employment contracts are in the best interests of all our staff.
"We will keep all of these measures under review and make further changes as and when trading conditions and cash resources permit.
"We are working hard to deliver short term revenues and cash to support the business.
"These efforts are designed to safeguard value for all stakeholders by protecting our manufacturing, our R&D capabilities, and our core IP assets.
"We also continue to actively pursue the recently announced IP infringement lawsuit against Samsung.
"The extension to our cash runway buys the group time to continue progress on the formal sale process, the lawsuit against Samsung, a number of short term commercial opportunities, and evaluation of other strategic options.
"By retaining our highly-skilled workforce with the changes above, the probability of a successful outcome to these activities is significantly enhanced."