Merseyrail adds extra evening services for essential workers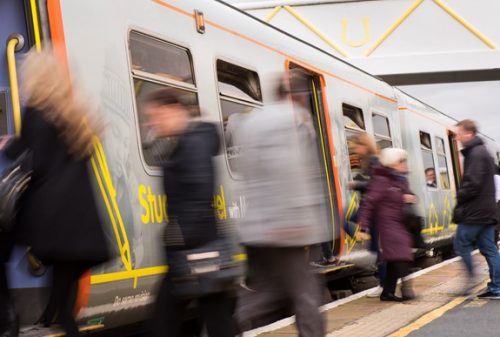 Rail operator Merseyrail has bowed to calls from key workers and tweaked its timetable changes to provide extra evening services.
On March 31 the operator announced sweeping reductions in its timetables to reflect vastly-reduced passenger numbers, as well as a growing level of Merseyrail staff self-isolating during the coronavirus pandemic.
It said it intended to run services between 07:00 and 19:00, Monday to Saturday, with further reductions on Sundays.
This was based on staff availability to provide a reliable service to key workers and those making essential journeys.
But, it said following feedback from those still travelling on the network, Merseyrail's planning team has worked hard and staff have agreed to longer hours to make small adjustments to the reduced timetable using the resources available.
Merseyrail is now able to provide an additional limited service on some lines between 19:00 and 22:00 Monday to Saturday, to better accommodate those travelling to or from work.
The additional evening services are as follows:
Kirkby line
Additional services leaving Kirkby at 19:13, 20:13, 21:13 and 21:58
Additional services leaving Liverpool Central at 19:35, 20:35 and 21:35
Southport line (Southport to Liverpool Central only)
Additional services leaving Southport at 18:43, 19:43 and 20:43
Additional services leaving Liverpool Central at 19:53, 20:38 and 21:38
Chester line
Additional services leaving Chester at 20:15 and 22:00
Additional services leaving Moorfields and terminating at Rock Ferry at 22:41
Additional services leaving Moorfields and terminating at Chester at 19:11 and 20:56
West Kirby line
Additional services leaving West Kirby at 20:01 and 21:31
Additional services leaving Moorfields at 19:15, 20:31 and 22:01 (22:01 terminates at Bidston)
As the situation is changing so rapidly, it is likely that this timetable may change again in the future, the operator said.
All passengers are advised to check Merseyrail's website and Twitter account @merseyrail before travel for the most up-to-date information.
Passengers who still require alternative forms of transport due to the reduced timetable are encouraged to visit https://www.merseytravel.gov.uk/bus/ as many bus services are continuing to run into the evening.