Merseyrail introduces cuts to services due to staff self-isolation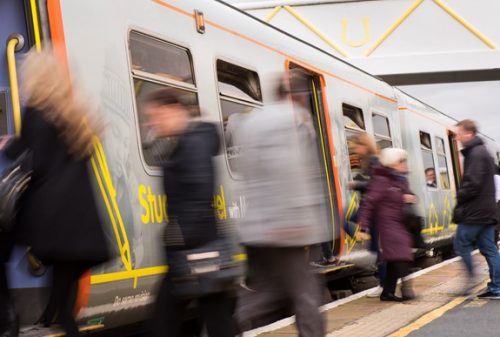 Train operator Merseyrail has announced further reductions to its services, from this Thursday (April 2).
The rail company said that, due to Government emergency measures and self-isolation among its station, depot and onboard staff during the coronavirus pandemic, it has been necessary to introduce significant changes to its frequencies.
Trains will now only operate between the hours of 07:00 and 19:00 Monday to Saturday, with services every 30 minutes across all lines.
Sunday services will operate between the hours of 08:00 and 19:00 and will run every hour on the Northern line and Chester line, while the Ellesmere Port line will comprise an hourly service, calling at all stations between Ellesmere Port and Hooton. Passengers can change at Hooton to continue their onward journeys. The New Brighton and West Kirby lines will run a 45-minute service.
Many services will be made up of three cars with six-car trains operating wherever possible.
This is due to a number of train crew self-isolating, as well as maintenance staff who are required to assist in ensuring Merseyrail can provide sufficient trains for its services.
Full timetables and details can be found on the Merseyrail website and passengers are advised to use this as the journey planner may not be accurate at this time.
There are likely to be further amendments to the timetable over the coming weeks due to the number of staff affected by COVID-19, and Merseryail said it would encourage all customers to check before they travel.
This can be done by visiting the website www.merseyrail.org, the Merseyrail Twitter account @merseyrail or by sending a message on WhatsApp on 0151-555 1111.
Merseyrail managing director, Andy Heath, said: "Our colleagues have continued to work tirelessly to keep our train service operating.
"The role they have played in this national effort to support our NHS and other key workers in the fight against COVID-19 is commendable.
"However, we are now unfortunately seeing an increasing amount of them being affected by COVID-19, and – as such – have made the difficult decision to significantly alter the way that we operate.
"This is not a decision we have taken lightly, and we recognise the impact it will have.
"Merseyrail is committed to providing a service to key workers and those making essential journeys across the Liverpool City Region during this difficult time.
"The announcement today is about just that – ensuring the service we can offer is as reliable as possible as we move through these uncertain times."
He added: "The Prime Minister was quite clear that people should only be travelling where absolutely necessary, and I would encourage people to continue to follow that instruction."