Deal concludes for acquisition of historic group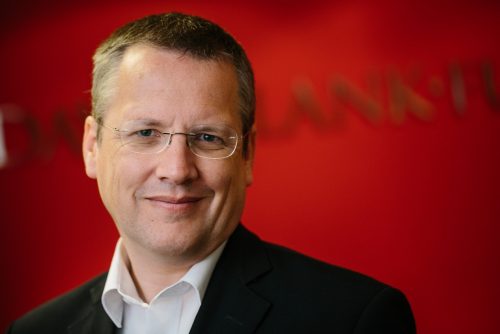 Law firm Davis Blank Furniss has advised Manchester-based PFI Group on its acquisition of Futurama Group in Leeds. The value of the deal has not been disclosed.
The history of the Futurama Group stretches back to 1880, with the opening of a signwriting shop in the East End of London.
The business passed through generations of the Roberts family and in 1958 was renamed Futurama. Over the years the business has expanded, developed and grown beyond its traditional signage base.
Futurama Group is now one of Europe's leading providers in delivering branded environments for some of the world's best-known brands, including NatWest, Renault, M&S, TSB, Lloyds Banking Group, Nissan Europe, Co-op, SEAT Europe, Iceland, and the Post Office.
Its services include merchandising, signs, retail systems, cladding, network support, displays and furniture, for a complete end-to-end solution of high-volume brand roll-outs and maintenance programmes servicing the retail, banking and automotive sectors.
PFI Group, headed by chief executive Darren McMurray, now comprises PFI Signs, GB Sign Solutions, Sign Plus – including HT Screenprint – Lofthus Signs, In2 Signs & Graphics, Shades Graphics, Mardan Products and Futurama Group. Further acquisitions are planned in line with the firm's current growth strategy.
Darren McMurray, PFI Group chief executive, said: "PFI Group are truly delighted to welcome Futurama and its team to the PFI family.
"The acquisition complements PFI Group's specialist capabilities, strengthening our leadership position in the UK print and signage marketplace and extending our ability to provide an all-encompassing, full-service sign, graphics and display offering to customer's across Europe while, at the same time, diversifying both our product and customer mix."
The latest acquisition represents a milestone in PFI Group's buy-and-build strategy which creates a true powerhouse in the print and signage sector, with a combined group revenue forecast to be around £35m for 2020.
The team at Davis Blank Furniss was led by Andy McNish, partner in the corporate and commercial team, who worked alongside Shiva Shadi, partner in the employment team, and Lauren Sever who is a corporate, commercial and employment solicitor.
It worked with PFI Group on all aspects of the acquisition including employment law advice and some post-completion constitutional amendments to the group companies. Duncan Firman, partner at Gordons, acted on behalf of Futurama.
Andy McNish said: "We were delighted to assist the PFI Group in this deal. It is an important acquisition and will further strengthen its position and reach in the print and signage sector."
Marc Edwards, Futurama Group managing director, said: "Myself and the Futurama board of directors are delighted to be joining the PFI family.
"It was clear from the initial stages with Darren that there was a true fit and alignment between PFI/Futurama, with both sides wanting to enhance their offering to customers.
"The combined business has a robust leadership team, and Futurama brings some further qualities to the group by offering a full turnkey branding solution both in the UK and Europe."
He added: "Since the Summer of 2017, Futurama has seen some challenging times, during which the board and senior management team have succeeded in providing the stability required for supporting our existing clients and introducing new brands/orders to the portfolio, and I thank them for that.
"The coming together of PFI and Futurama means the dawn of a new era where we can start to further enhance the group's offering and firmly build the blocks together to support our aspirations for growth and achieve our collective milestones. The combination will, in turn, give our staff an environment and clear pathway as a group to succeed."