Travel firm chief exec to forgo salary during crisis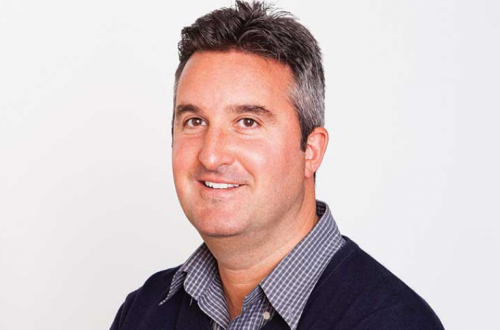 X

Register for free to receive latest news stories direct to your inbox
Register
The chief executive of online travel firm On The Beach is to forgo his salary while the coronavirus crisis plays out.
And the board of the Manchester based business has also agreed to a 20 per cent pay cut.
The firm released an update on the business this morning and Simon Cooper confirmed he will not be taken a salary during the crisis.
The firm said it an asset light, flexible, no inventory risk model and has no fixed commitments on hotel rooms or airplane seats.
On the Beach only incurs inventory costs on each sale made and under normal conditions will have an underlying operating cost of approximately 8% of sales of which almost 70% is flexible marketing spend.
OTB is also the only listed UK travel business that operates a fully ringfenced customer trust account in which customer funds are held until the point of travel.
The firm, unlike the majority of online travel agents, tour operators and airlines, does not rely on cash received for forward bookings to trade.
Money that have been received for holidays that are cancelled by a closure of airspace can be repaid to customers in cash with limited impact on the group's working capital.
On The Beach took early action in February to manage risk and conserve cash.
The firm's marketing costs have reduced to almost nil and On The Beach has taken further actions to limit other non-essential costs meaning that monthly cash costs are now less than £2m across the entire business.
On The Beach is suspending full year guidance until the overall impact of COVID-19 becomes clearer.
The board has also announced that it will not be declaring an interim dividend in the current financial year to 30 September 2020.
Simon Cooper said: "The travel industry is prone to shocks: global recessions, natural disasters, terrorist attacks, and major airline failures to name a few.
"A closure of airspace was deemed inconceivable during contingency planning for a no-deal Brexit, but we now find ourselves in a position where airspace may be closed for a number of months due to the spread of COVID-19, and the travel industry needs to brace itself for a potentially prolonged period of significantly reduced, or even zero revenue.
"On the Beach was created with an asset light model to ensure its survival in the inconceivable market conditions in which we now find ourselves.
" Unlike the majority of larger tour operators, online travel agents and airlines, all OTB customer funds are held in a ring-fenced trust account so that if the scenario above prevailed and all forward bookings were to seek a refund of their prepaid holiday monies, in the main this could be facilitated without impacting Group cash. This is not the case across the industry where customer funds are often held on balance sheet and if refunds were requested en masse, the funds would not be available.
"Against the backdrop of the impossible market conditions in which we find ourselves, the resilience of On the Beach's asset-light and flexible business model becomes clear. The benefits of using a trust account structure (as opposed to the use of customer funds for working capital), become obvious, for consumer protection, for the financial stability of the business, and ultimately for the protection of the taxpayer. It would appear obvious that, as an industry, we need to reflect on financial protection and on how we can make our industry robust enough to withstand future shocks.
"In the days leading up to the closure of airspace, we were able to put a detailed plan in place to ensure that we are best placed to deliver operational and customer service excellence throughout this difficult time. As a technology company, we are also well placed to facilitate remote working for all of our staff. I am hugely proud of the efforts of everyone at OTB and would like to praise the dedication of my colleagues who have been working around the clock to provide the very best level of support for our customers.
"Whilst the coming months will continue to present a huge challenge, I look forward to the multitude of opportunities which lie ahead."
Liverpool firm Real Good Food has also published an update.
Revenues were up by 9% to £67m on prior year. Adjusted EBITDA was up on prior year by 178% to £5.4m and benefited from further reductions in head office costs.
Overall, the board expects there to be an impact on sales at least in the first quarter of the new financial year due to COVID-19.
The firm is following all government guidelines, with most back-office staff now working from home and full risk assessments completed in terms of social distancing at manufacturing sites.
Costs have been cut and 140 staff placed in furlough in the cake making division of the business.
Mike Holt, Non-Executive Chairman said: "We are grateful to our staff and stakeholders as we work together through this challenging period.
"The budgets we were signing off just a short time ago are now being updated to include all the measures we are taking to ensure that the group has a sustainable business going forward. We believe the food industry is resilient and that Real Good Food is well placed within the segments we serve and given the quality of our products and operations."