People on the Move: Public Sector Plc; Proteus Facades; Dept; ModuleCo Healthcare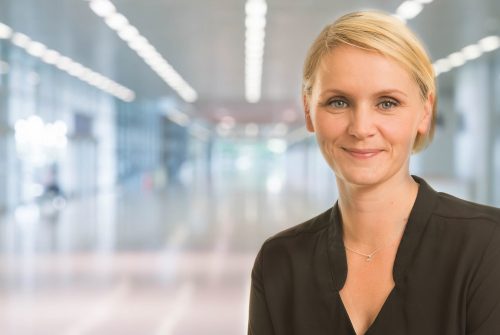 Public Sector Plc has appointed Kate Howe as development manager as it strengthens its team in the North of England.
Kate joins from Muse Developments where she worked with councils across the North West, including Cheshire West and Chester, Salford and Wirral.
With more than 13-years' experience in surveying, land promotion and property-led regeneration, Kate has been responsible for the delivery of the City Place scheme to deliver more than 500,000 sq ft of Grade A office space and associated leisure, retail and residential development in Chester, and the creation of Orbital One, as a new gateway development for Stockport.
Based in Manchester, in her new role Kate will help Public Sector Plc's local authority partners to maximise revenue and value on commercial, industrial and residential property projects.
Prior to joining Muse, Kate has run her own property consultancy and worked on behalf of Scarborough Group, Praxis, DTZ and Savills.
To date, Public Sector Plc has signed partnerships with 20 local authorities across England leading to an investment of more than £374m in new construction projects, including the development of more than 2,300 new homes.
Kate has a Master's Degree in Real Estate Management from Northumbria University, is MRICS qualified, a board member of the British Council of Offices in the North West and a PlaceED ambassador.
Paul Brown, Public Sector Plc chief operating officer, said: "These are unprecedented times. While COVID-19 brings testing times for councils and communities our mission of unlocking new income streams for local authorities has never been more important.
"Kate brings extensive development expertise for our North of England partners enabling us to deliver more win-win property solutions for local authorities, local taxpayers and local communities.
"Our team is continuing to grow as we establish, develop and expand our partnerships with council and housing association teams across the North."
Kate Howe said: "I'm excited about joining a company that puts social value and partnership at the heart of its working practices. There's never been a more important time to help councils and the communities that they support.
"As the Government increases the limit of funds available for councils to borrow from the Public Works Loan Board, local authorities will have better opportunities to invest in infrastructure, regeneration, and public services in order to rebuild communities after COVID-19."
::
Proteus Facades, a designer and manufacturer of rainscreen cladding systems for building envelopes, has expanded its sales, marketing and technical teams with three new appointments.
The company, based in Skelmersdale, has appointed Simon Grisewood as fabrications sales manager, Stephen Olverson as marketing executive and Daniel Kamata as apprentice technical assistant.
Simon joins the business with extensive experience in the manufacturing and construction sectors.
He will use his skills and expertise to expand Proteus Facades' fabrication division and further strengthen its services for new and existing clients with the introduction of an insulated spandrel offering in a range of metal, glass and ceramic finishes.
Having previously studied graphic design at University of Central Lancashire and with experience in manufacturing and logistics, Stephen will be responsible for implementing strategic marketing campaigns to support the business in securing future growth in the UK and further afield.
Continuing Proteus Facades' strategy of developing grassroots talent, Daniel has completed an intensive 12-week programme with the Construction and Design Centre of Excellence (CADCOE).
In his role as apprentice technical assistant he will be responsible for developing and updating new and existing CAD drawings for the company's architectural and construction clients, while working towards completing a Level 3 Diploma in Construction & the Built Environment.
Simon Gregory, sales director, said: "We are pleased to welcome Simon, Stephen and Daniel to the Proteus team.
"They have all joined the business at a very exciting time.
"Having secured a number of new contracts in recent months, we are strategically working towards increasing our services and extending our reach into new markets. We are sure our new team members will each prove valuable in supporting us to meet this goal."
::
Manchester digital agency, Dept, has appointed Diana Erskine as its new commercial director.
Diana will be responsible for Dept's UK client-base, helping to drive opportunities through her consultative approach.
Since starting her role at Dept, a mere two weeks ago, Diana has already proven to be an asset to the business, as managing director of Dept in the UK, Brian Robinson, said: "Tenacity, agility and transformative thinking are fundamental for business growth, more so now than ever with the disruption caused by COVID-19.
"Diana has jumped right in during this period of uncertainty, leading tactical and strategic responses for our clients to ensure we can support them to cope with short term challenges, while preparing for long-term recovery."
Erskine joins Dept following a 10-year tender at UK agency, Reading Room. During this time she was instrumental in two acquisitions under the roles of managing director, director of strategy and alliances, and group director of consultancy and client services.
The prospect of working more widely on a global scale is one reason Erskine was drawn to Dept. She said: "Dept is in an ambitious agency, always putting growth at the forefront for itself and the businesses it works with.
"It's also an agile agency that's not afraid to adapt plans quickly, which you don't see very often at such a large scale. With this agility and the financial backing from The Carlyle Group, I have complete confidence that Dept will grow further as a leading global agency in the not too distant future. I'm excited to be part of this growth journey."
In the immediate term, Erskine is consulting with Dept's clients to review business plans and accelerate tactical digital roadmaps to react to the new economic climate.
::
Cheshire-based firm ModuleCo Healthcare (MCH) has appointed a new business development manager in response to rising demand from the NHS for the hire of its modular healthcare facilities.
Richard Henry has joined the company to oversee daily communications between the organisation and its array of healthcare clients, including multiple NHS Trusts across the UK.
He joins the team with more than 30 years of experience working in business strategy and development and will play a key role in supporting MCH's clients with the supply and maintenance of wards, theatres and other clinical facilities.
Alan Wilson, managing director of MCH said: "I'm thrilled to welcome Richard to the team at what is an incredibly busy time for ModuleCo Healthcare.
"I'm confident we can make a real difference to the healthcare estate within the NHS in the coming weeks and months, and Richard will play a big part in that.
"We are uniquely placed to provide services to NHS Trusts that will allow healthcare professionals to continue delivering their vital work – whether that's through the supply of new critical buildings or facilitating the transformation of existing ones to meet demand, without affecting capacity."
He added: "COVID-19 means there's never been a more crucial time to provide assistance to the NHS, who are working tirelessly every day to keep us all safe. Richard's appointment will allow us to increase our resources and provide more support to hospitals across the country."
Richard said: "Joining the MCH team is a significant career move for me and I'm thrilled to be bringing my skills and experience to a role where I can make a real difference to communities.
"Helping the NHS to operate as efficiently as possible has never been more important than it is right now, so I'm keen to hit the ground running and start delivering healthcare facilities that will benefit NHS professionals, patients and wider society.
"The modular construction marketplace is continually growing and improving, and our products are unique in that we have flexible hire and procurement options to work in line with a hospital's needs, budget and available space."
Established in 2002, Ellesmere Port-based MCH has worked closely with NHS Trusts across the UK to deliver more than 100 bespoke facilities for hospitals.
The company's flexible rental solutions require no upfront capital, and its modular construction method ensures delivery in a matter of weeks.
Most recently, the firm has delivered an Acute Medical Unit extension for Maidstone Hospital in Kent and a two-storey modular theatre and ward complex for the Royal Orthopaedic Hospital in Birmingham.