Shale gas group wary of price war among oil producers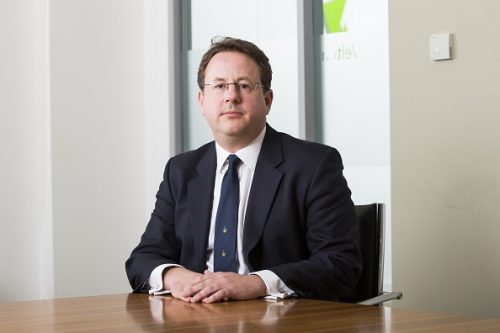 Shale gas group IGas said it could be impacted by the ongoing price war among the world's oil producers.
In its annual results announcement, interim non-executive chairman Cuth McDowell said: "In February 2020, the oil price began to be affected by the global spread of COVID-19 and the resultant reduction in oil demand.
"This situation has since been compounded by the failure of OPEC to reach an agreement on constraining supply and the position of Saudi Arabia to increase output.
"Whilst we have better financial flexibility and a reduced overall cost of debt, we have re-evaluated our priorities in the short-term to ensure we weather the current oil price disruption.
"However, if oil prices remain low for a prolonged period of time, we cannot rule out future impacts on the business given the material uncertainty that currently exists.
"In the longer term, we will continue to drive to maximise our existing assets, many of which still have significant potential, whilst developing new assets to deliver future shareholder value, as we ensure IGas is an important part of the onshore UK energy transition."
Oil prices have also been affected by the shutdown among many global industrialised nations due to the spread of coronavirus.
IGas has drilling operations around the North West and Midlands, including Ellesmere Port, Salford and Warrington.
Announcing its results for the year to December 31, 2019, it revealed that its revenues fell from £42.928m to £40.901m, while the loss from continuing activities before tax more than doubled, from a loss of £25.119m in 2018, to £59.137m for 2019.
The loss after tax included £53.9m of exploration costs relating to the group's North West shale assets.
Net production averaged 2,325 boepd (barrels of oil equivalent per day) for the year (2018: 2,258 boepd), within guidance, while operating costs for the year were approximately $30/boe, compared with $31.9/boe in 2018.
The group said that, while it still anticipates net production of between 2,250-2,450 boepd and operating costs of around $27.5/boe in 2020, the challenging environment and material uncertainty that exists could have future impacts on the business.
IGas said a $40m Reserve Base Loan was agreed in October 2019. It was drawn down in November 2019 to repay secured bonds, while it says it has greater available capital to grow its conventional business and has seen a reduction of financing costs of around $1m on an annualised basis.
The group has £16.5m of free operating cash flow generated in 2019 from the conventional business before administrative expenses, capital investment and finance costs. Cash balances as at December 31, 2019, were £8.2m and net debt was £6.2m.
Chief executive Stephen Bowler said: "2019 saw production well within guidance and operating costs marginally better than forecast.
"IGas benefits from having a diversified production base which generated £14m in operating cash flow in 2019.
"Having refinanced our debt in October 2019, now with a tenure out to 2024, which alongside hedging for over 50% of our 2020 production at $53/bbl, means we are as well placed as possible in this highly volatile marketplace."
He added: "I was delighted to report our significant reserves replacement, at over 250%, and a 1P reserves life index of over 10 years, underpinning both the longevity and potential upside in our portfolio.
"We have limited committed capex in 2020, and given the oil price environment, have trimmed our capital expenditure budget by £4m to £6m, with a focus on key capital projects.
"We have a good portfolio of projects and will flex our capital spending plans, if and when the oil price improves from its current depressed level."
He said: "The coronavirus pandemic is a deeply concerning international public health emergency which everyone hopes to see contained quickly.
"Our primary focus is the health and safety of our employees and other stakeholders and we have acted promptly in that regard.
"Many of our sites are remotely manned and at this stage we are well equipped as a business to ensure we maintain business continuity. We continue to liaise and co-operate with all the relevant regulators.
"Currently, the group's operations continue to function as normal. However, we cannot rule out future impacts on the business given the material uncertainty that exists in the current environment."
Mr McDowell said: "Nothwithstanding the uncertain political backdrop throughout the year and challenging operational conditions, we have delivered production well within guidance, made progress in advancing incremental production projects and made a potentially world-class gas discovery at our Springs Road well site.
"In November 2019, the UK Government announced an effective moratorium on hydraulic fracturing in Britain, based on analysis of one well in Lancashire by the Oil and Gas Authority (OGA), until new scientific evidence is provided in respect of the impacts of seismicity during the process of hydraulic fracturing.
"We have been working, and will continue to work closely, with the relevant regulators to demonstrate that we can operate safely and environmentally responsibly. We have done this to date in our shale business, and across our existing c. 100 conventional wells that have been operating onshore UK for many decades."
But he added: "Engaging with communities local to our sites, and earning and maintaining our social licence to operate is imperative to our success as a business. We endeavour to build respectful, long-term relationships and earn the trust of those who host our activities.
"Trust can only be earned, and kept, if people see that we share their concerns and hopes for the future. They can only see that if we are transparent about what we do and why we do it. Transparency goes beyond publishing financial results; it is about being as open as we can be with all our stakeholders.
The more transparent we are about our activities, the better equipped our investors, communities and wider society are to decide whether we merit their trust."