International Trade Team helps firm clinch first project in Vietnam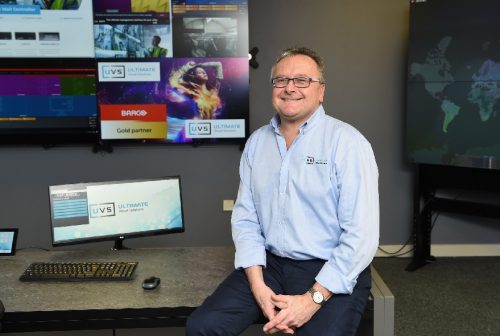 Lancashire global video wall and visual display experts Ultimate Visual Solutions (UVS) has secured its first order from Vietnam after receiving expert advice from the North West's International Trade Team.
The project, to supply a UVS Lucidity controller for a data centre video wall project in Hanoi, follows an initial enquiry via the company's website.
Karen Holden, international trade adviser from The North West International Trade Team, based in Manchester, visited the UVS headquartets and demo room in Burnley to get a full understanding of the business before offering expert advice and support throughout the process of concluding the deal.
That included dealing with a request from the client for UVS to provide an original Certificate of Origin, which it was able to obtain from East Lancashire Chamber of Commerce.
UVS managing director Steve Murphy said: "We are delighted to have secured our first order from Vietnam, which means we have now worked on projects in more than 20 countries around the world in the last 12 months.
"The help we have received from The International Trade Team has been invaluable and undoubtedly helped us complete the deal as smoothly as possible.
"We have never had to provide an original Certificate of Origin before, but Karen directed us to relevant departments to get things organised quickly."
Karen Holden said: "It's a pleasure to help innovative businesses like UVS to maximise their international potential."
UVS is based at Business First Burnley Business Centre and provides video wall displays and audio visual solutions to a range of clients across the UK and the rest of the world.
It has launched a suite of remote services, including:
Remote diagnostics and remote maintenance for UVS video wall technology which can offer quick analysis and resolution for most issues
UVS engineers using remote connection software, which is fully encrypted and which the client has control over, to carry out maintenance
For sites where the video wall controller does not normally have an internet connection, UVS can supply a 4G data dongle as part of the contract to allow clients to get internet access as required
Assisting clients with reduced cost annual maintenance contracts
A live online demonstration facility to provide full video wall technology evaluations for partners and their clients who are in lockdown or self-isolation
The North West International Trade Team operates to secure UK and global prosperity by promoting and facilitating financing international trade and investment opportunities, and championing free trade.