Following health and safety guidelines is now more important than ever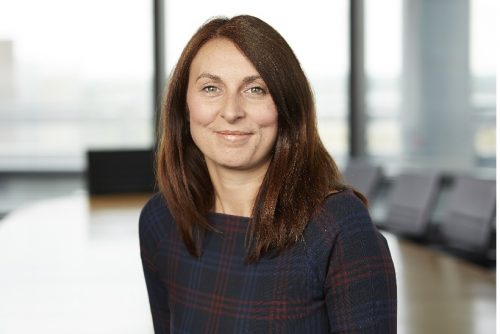 X

Register for free to receive latest news stories direct to your inbox
Register
By Adrian Mansbridge (legal director) and Erin Shoesmith (partner)  Addleshaw Goddard
There is a complex mix of legal regulations and non-binding government guidance impacting whether businesses can stay open and what measures must be adopted by those which do stay open.
Different approaches are being taken in Scotland, Wales and England, and by various police forces and local authorities.
It is quickly becoming clear that decisions made today and tomorrow about how a business decides to treat its employees, suppliers and customers, could have long-term reputational and regulatory implications.
Once the dust has settled and the immediate public health crisis has passed, the way that a business has responded may well come under the microscope, not just from the media but also from politicians, regulators and stakeholders.
Indeed, what will distinguish businesses is how they respond, what operational decisions they take, and – crucially – how they communicate with their stakeholders.
Social distancing requirements are set out in guidance in England and in law in certain types of business in Scotland and Wales.
In addition, throughout the UK, where a business is permitted to stay open, health and safety law requires that employers take all reasonably practicable steps to minimise risks to the safety of employees, and everyone else affected by the activities of the business.
With coronavirus, this means following the Government's social distancing guidance (which in England is voluntary) and, where this is not practicable, putting in place all reasonable measures to reduce the risk so far as reasonably practicable.
Businesses must be alive to the fact that regulatory activity in the current climate will be largely reactive. Employees and the media are drawing perceived poor performance to the attention of the authorities.
In that context, management of relationships with the media, and promptly getting a positive message out, is essential to controlling regulatory, as well as reputational risk.
It is also very important to carefully consider how a business communicates its approach to risk management and that its messaging is clear and well received by the workforce.
A range of potentially tricky reputational issues for businesses have risen from controversies around social distancing, personal protective equipment and similar, and have originated where an employee or customer does not believe a business is sufficiently adhering to the guidance.
One example is the media and union criticism of leading online retailers relating to social distancing in their manufacturing premises.
We have also seen localised areas of greater scrutiny. For example, Mayor of Greater Manchester, Andy Burnham, challenged businesses where he had received complaints and believed that they may have stayed open "without good reason" (though the regulations only require specific businesses to close and in other cases businesses can remain open where it is not possible to carry out their activities remotely).
Stonewalling such enquiries can be risky. In such a situation, businesses need to be ready to respond to media enquiries quickly, credibly and transparently.
Inaccurate reporting needs to be averted, or corrected.
That means businesses need to be able to get on top of the facts rapidly and to have the requisite paper trail already in place.
Any decisions taken by a business, and their justifications, should be documented in comprehensive written risk assessments.
Any diagnosed cases of coronavirus where there is reasonable evidence may have been due to exposure at work should be reported to HSE under RIDDOR.
Failure to do so could invite future enforcement action as and when normal regulatory activities resume.
While many businesses may be in full fire-fighting mode right now, keeping an eye on the reputational and future regulatory horizon is as important as planning a commercial exit strategy.