Finance firm delivers upbeat results and current trading levels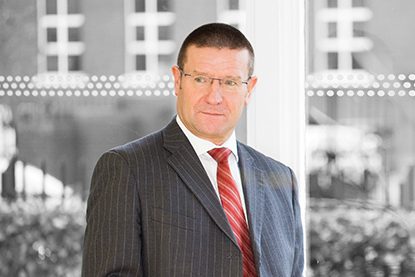 Salford-based financial services firm Frenkel Topping reported strong annual results for the year to December 31, 2019, today.
Revenues rose 12% to £8.6m, and pre-tax profits were nine per cent ahead at £1.2m.
The total dividend has been increased by five per cent to 1.35p per share, and total assets stand at £13.7m, a five per cent improvement on the previous year.
Business levels in the first three months of the current financial year have been robust, it said, including strong momentum in new expert witness instructions with high levels of new business wins, the establishment of the Ascencia joint venture with Truly Independent to broaden DFM distribution to a wider IFA marketplace, the IFA business has established a joint venture with Horwich Cohen Coghlan, a law firm, to develop new and innovative investment products for the personal injury market, and, announced today, the IFA business has established a joint venture with Hudgell Solicitors, a law firm specialising in personal injury, medical negligence, travel litigation, civil liberties and abuse.
Elaine Cullen-Grant, formerly the group's financial controller, was also appointed as CFO.
The business also said current trading is line with management expectations.
Chief executive Richard Fraser said: "Our strong performance provides a clear example of the positive outcomes achieved when commercial astuteness is anchored by a strong moral obligation to do the right thing by customers, employees and the wider society.
"Despite the uncertain geo-political and macroeconomic backdrop, we have achieved an increase of 15% in AUM (assets under management), 12% in revenue and nine per cent in pre-tax profit.
"Our client retention rate remained high at an impressive 99%, which reflects our clients' trust and confidence in us to manage their money conservatively and generate returns."
He added: "The year has begun robustly.
"We have won significant AUM mandates together with new business from our expert witness work, the latter a key pipeline for future AUM growth.
"It is particularly encouraging that the defensive nature of our investment philosophy limited negative market movement to 7.6%, which reduced AUM by 4.1% to £849m as at 31 March.
"Our conservative approach to investments and customer-centric ethos has demonstrated, thus far, that we are resilient and we are currently trading in line with management's expectations; however, the impact of the effects of COVID-19 is difficult to quantify at this stage and we continue to monitor the situation carefully.
"Our priority is the safety and wellbeing of all our stakeholders. Our team is successfully working remotely and making use of technology to ensure that they are continuing to support each other and their clients.
"The outbreak of COVID-19 is tragic and has already impacted so many lives, and indeed businesses, across the world and I do want to take this opportunity to express my heartfelt thanks to the nation's frontline workers whose courage and commitment to the nation's safety and wellness is truly humbling and an inspiration to us all."
Regarding the partnership with Hudgell Solicitors, which has offices in Manchester, London, Leeds and Hull, announced today, Mr Fraser said: "As part of our strategy to grow our core business, Frenkel Topping Limited, we have been aiming to deepen and strengthen relationships with partners who share our values.
"Hudgells has an excellent reputation and the third joint venture we've established with another reputable law firm.
"These partnerships expand our significant network of new business referrers and demonstrates our commitment to innovate and enhance our services, which ultimately will support our objective to increase shareholder value."
Mark Holt, Frenkel Topping Ltd managing director, said: "We have worked with the Hudgells team for many years as they are a highly-respected firm of solicitors who champion their clients' cause, a principal which we share.
"Hudgells Financial Management Services will provide life-after-settlement investment advice, which is often essential after a life-changing injury. Our partnership is expected to support future growth through new client wins adding to our AUM."
Dr Neil Hudgell, managing director of Hudgell Solicitors, said: "We are delighted to partner with Frenkel Topping, whom we have trusted over the years to deliver superior IFA services and care to our clients who have required investment advice post settlement.
"We have similar cultures and our clients remain at the core of everything we do, which was an essential consideration when partnering with Frenkel Topping. This joint venture solidifies our relationship and provides our clients with broader services and supports our growth strategy."