Strong annual performance enables Co-op to support customers and communities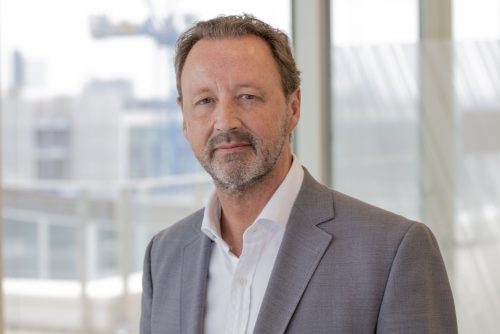 The Co-operative Group achieved further financial progress in the year to January 4, 2020, which it says has helped it support its customers and communities during the current coronavirus pandemic.
The Manchester-based group – which was among the first to respond to the COVID-19 crisis by fast-tracking 5,000 new jobs in its stores division in March – today (April 24) reported total revenues of £10.9bn for the fiscal year, which is a seven per cent improvement.
Pre-tax profits of £79m compared with £83m the previous year. The group underlying profit before tax, excluding IFRS 16 impact, up 50% to £50m, driven by a strong performance from food, where revenues rose three per cent to £7.5bn.
Like-for-like food sales were up 1.9%, which means the Co-op has now delivered six years of like-for-like food revenue growth.
Net debt reduced to £695m, excluding lease liability, from £764m in 2018.
In food, the group opened 79 stores, refitted 152 stores and extended 10.
There was also a successful trial of home delivery, which means delivery options will now be expanded, with online same-day services made available across almost 100 towns and cities, served by 650 Co-op stores, with delivery options including Deliveroo.
The group said the market for its funeral and lifeplanning business remained challenging, although it has a clear turnaround strategy in place. Revenues declined three per cent, reflecting continued investment in price reductions with lower-cost funerals and a lower death rate.
Legal services revenues increased 13% to £40m.
The group also re-entered the life insurance market. Its member-designed cover offers payment holidays for those in financial difficulty, while it introduced innovative a safe driving policy for young drivers, with savings of more than £1,000.
The sale of CIS General Insurance is ongoing and insurance underwriting is treated as a discontinued business to reflect this process.
Today's report also revealed that the group created temporary jobs for more than 7,000 people out of work as normal workplaces closed due to the pandemic, and all posts were filled within seven days.
And the Co-op delivered £1.5m of food to FareShare and donated Easter TV advertising to the charity in support of food banks.
Active membership of the Co-op movement now stands at 4.6m following a successful focus on driving young membership, with 36% of new members aged 35 or under.
The group said that, with the continued COVID-19 outbreak and other factors, the outlook is uncertain.
It expects additional costs associated with COVID-19 to be in excess of £200m, which will, in part, be offset by increased food sales and the expected business rates relief announced by the Chancellor.
Chief executive Steve Murrells said: "The Co-op made further financial progress through 2019, showing that co-operation is working.
"While we didn't know it at the time, that performance set us up well to withstand the impact of the COVID-19 crisis and to enable us to support the communities we operate in.
"No part of our business has been unaffected by the outbreak of the virus and we have played a critical role in communities throughout the UK.
"Our food business has helped to feed the nation and our funeral colleagues have been there for families at their time of greatest need.
"All of this work will continue and I could not be more proud of our people who have delivered – day in, day out."
He added: "Co-operation is something that is central, not just to our business model, but to everything that we do and we are committed to continue to deliver against our vision of Co-operating for a Fairer World.
"Against the backdrop of COVID-19, we will review the strategy we had embedded across our businesses, aligning commercial and community objectives.
"Our responsibility as a co-op is to ensure that through our businesses, our wider influence is used to make the communities in which we operate feel stronger and more connected.
"That drives the business decisions we make – not profit alone and not shareholder value. The importance of that has never been so stark and we will continue to play our part for as long as we need to."
Allan Leighton, independent non-executive chair of the Co-op, said: "The Co-op is drawing deeply on our values of commercial responsibility and community concern to play our part in responding to COVID-19.
"Our commitment is to do all we can to help our members, customers and colleagues through the weeks and months ahead.
"It is already clear that COVID-19 will have profound consequences for the UK and global economy and our Co-op members and customers will not be immune.
"Against that backdrop, our results for last year show that we are in a strong position to keep playing our part.
"At the Co-op, however, we measure our success differently. Strengthening and sustaining our local communities is fundamental to us and in 2019 we gave £17m to more than 4,400 local causes.
"Looking ahead, we believe that co-operative business endeavours and co-operative ways of working will be needed in the future even more than they were in the past."