Coronavirus business round-up: Latest news across the North West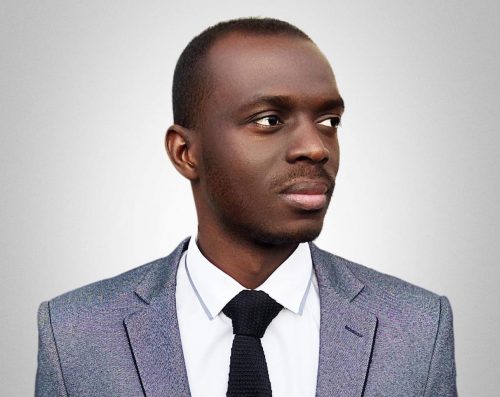 An entrepreneur who successfully developed and launched the world's first wireless translation earbuds is using his business connections across Asia and Europe to support the production of critical face masks and hand sanitisers.
Danny Manu, founder of Mymanu brand, launched Mymanu CLIK + and Mymanu Clik S translation earbuds enabling users to call, text, read notifications and speak in 37 languages.
The earbuds are powered by its own proprietary system enabling speech-to-text translation and text-to-speech translation application with the potential to communicate with more than two billion customers wherever they are in the world.
In the wake of the coronavirus pandemic, Danny spoke to his business contacts across Asia and Europe and agreed on contracts with five factories to produce face masks.
He is in talks to secure a contract with the Italian Government for production of 12 million masks and is producing items to support the fight against coronavirus through his Brand Medybird.
Danny said: "I'm a tech guy so this was completely out of my area of expertise, but I knew my contacts had the capabilities to produce these masks, so it made sense to develop this brand to help fight the virus.
"We have set up a good connection with retailers and want to keep that going, even after Coronavirus, so we plan to keep that part of the business in operation for the foreseeable future."
CEH Technologies, which own the Mymanu brand, is part of the NatWest Accelerator based in Manchester.
Open to entrepreneurs of any age and at any stage of their business, including larger companies with higher turnovers, the fully-funded programme provides successful applicants with coaching and support to develop their businesses.
Earlier this month the NatWest Accelerator launched a full digital and virtual programme to continue to supporting entrepreneurs over this period.
Gemma Fattahi, entrepreneur development manager at NatWest, said: "Danny has developed an innovative business with Mymanu which has the potential to positively change the way international business is conducted.
"But we are also incredibly impressed how he is using his connections to support the fight against coronavirus which shows proactive thinking and action, and a brilliant entrepreneurial mindset."
::
Manchester-based Inc & Co Capital, a sister company of Inc & Co, is launching low-interest small business loans for start-ups and agencies in and around the Greater Manchester area to help them through the coronavirus pandemic.
With millions of workers expecting to be furloughed because of the COVID-19 lockdown and small businesses experiencing difficulties accessing the funds and grants available to them, the low-interest loan scheme from Inc & Co Capital is designed to remove the hassle and financial uncertainty.
Business loans up to £20,000 will be available with no admin or set-up fees and paid into their bank account within a matter of days.
The low-interest scheme will help retain high-quality staff as well as providing a fast and affordable way of covering business overheads. The loans are available to digital and creative businesses in and around the Greater Manchester area.
Jack Mason, group CEO at Inc & Co, said: "It's important to protect these types of businesses as it's where some of the best innovation comes from.
"We created Inc & Co to support businesses succeed and it's more important now than ever before that we continue to do this.
"We don't want any business to be left in the dark, which is why we're offering our financial support to start-ups, tech and creative businesses in and around the Greater Manchester area."
::
Employment law firm Peninsula has seen a surge in calls to its HR advice line regarding redundancies and returning to work as employers plan their next steps towards the end of the UK's lockdown period.
Over the past few days Peninsula said it has seen a 17% increase in calls from business owners seeking advice as their mind-set moves from crisis management to planning.
With the Job Retention Scheme up and running and many staff furloughed, Manchester-based Peninsula, which acts an HR hotline for more than 40,000 UK businesses, has received thousands of calls from employers looking for advice on what steps they need to take next to get ready for the end of lockdown.
Kate Palmer, associate director of advisory at Peninsula, said: "It may still seem some way off, but we are already seeing a surge in calls from businesses looking for support on how to prepare their workforce for returning to the workplace.
"Organisations need to start planning now. I would advise them to start looking into various scenarios such as managing a phased return, continuing with a partially remote workforce as well as addressing any health and safety and wellbeing concerns.
"Business owners also need to be considering other factors, including hygiene standards in buildings, protocols for internal and external meetings and the impact of ongoing social distancing on things like training and interviews.
She added: "With many organisations facing business downturn as a result of the coronavirus outbreak, we have also witnessed an increase in calls regarding redundancies, despite the furlough scheme.
"In these circumstances, usual redundancy procedures will still need to be followed, including consideration of alternative options and notifying staff."
::
Signage manufacturer Widd Signs is using its recently-acquired St Helens site to support a national effort to produce more face masks for frontline NHS staff and care workers.
The company, which employs 80 people across its two sites in St Helens and Leeds, is using Foamex, a plastic-based material commonly used in the manufacturing of signs, to create hundreds of headbands for face masks using its state-of-the-art cutting machinery.
The company is supporting the St Helens Covid mask makers group, a 100-strong group of local volunteers who are drawing on their combined skills and expertise to create and provide face masks to frontline NHS staff and care workers in the North West and further afield, with more than 3,500 created and distributed to date.
Frontline organisations who have received the masks include Whiston Hospital, GP surgeries and care homes across the St Helens borough.
Over the course of the past week a team of Widd employees, led by workshop manager Steve Beesley, have created almost 600 headbands, with 439 of these made from Foamex. The team is working hard to keep up with massive demand and expects to have made well over 1,000 by the middle of this week.
Steve Beesley said: "PPE shortage has been well-publicised, so when I heard that a mask makers group had been established by local residents Sonya Horton and Steven Bayliss in response to a request from local GP Dr Greg Irwin, I was determined to use my expertise and access to the relevant tools to try and help.
"I started off using my 3D printer at home to make the headbands, but it was proving a little slow, so I approached my employer, Widd Signs, who were delighted to help, providing all of the key materials and access to state-of-the-art cutting machinery.
"Since then, progress has been a lot quicker and we're hoping to have created over 1,000 headbands by the middle of next week, with these being added to the masks and distributed to the frontline workers who so badly need them at the moment.
"The reaction from those who have received them has been incredible.
"The scale of the PPE shortages is unbelievable, there are workers literally putting their lives on the line every day without the necessary protection.
"They are the heroes and me and the entire group are just grateful to have the opportunity to help them and try and repay a small part of the debt of gratitude we owe them for everything they are doing."
Sonya Horton, one of the founders of the St Helens Covid mask makers group, said: "This has been an amazing community effort.
"Local residents have already donated over £2,500 to help purchase materials and a number of makers are offering their time, equipment and expertise to help make the PPE.
"With the additional support of Widd Signs we have been able to produce and distribute over 3,500 face shields to our local NHS and frontline workers."