Partnership aims to deliver for growing supported living pipeline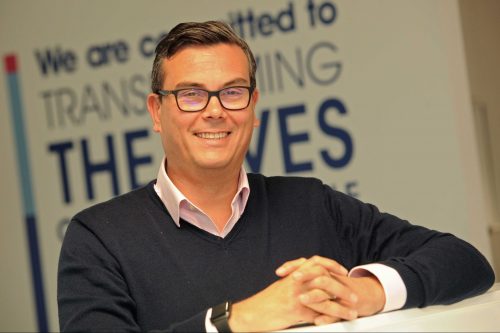 Housebuilder Lovell has agreed a new partnership with Altrincham-based specialist supported living developer HBV.
The two companies have already worked together successfully on a number of supported living developments across the UK over the past eight years, including Oak House, a £4m scheme recently launched alongside Birmingham City Council.
The new partnership formally joins up the skills and experience of both companies to deliver on a strong pipeline of supported living schemes during 2020 and beyond.
HBV was founded in 2009 and, in partnership with specialist housing and care providers, has delivered more than 1,500 bespoke supported living apartments and bungalows commissioned by local authorities across the UK.
New-build accommodation for vulnerable people focused on more independent living is expected to be high on the social housing sector's agenda following the outbreak of COVID-19.
Lovell, part of £3bn turnover Morgan Sindall and which has a regional base in Birkenhead, has been delivering innovative, sustainable housing in partnership with local authorities and housing associations for decades.
Jonathan Wrigley, executive chair of HBV, said: "The synergies were clear from our first discussion with Lovell and this partnership is an exciting new opportunity for us to build on the progress we've made during the past decade in the supported living sector.
"During this time, we've become a market leader in developing bespoke new-build apartments specifically created for people with learning or physical disabilities. We've changed the lives of disabled people, their families and local communities with a fresh approach to supported living accommodation.
"It's been a challenging period in our sector for the past 18 months, largely due to the regulatory uncertainty caused by inexperienced developers flooding the market with short-term inadequate accommodation."
He added: "A major requirement still exists for high-quality, bespoke new-build supported living accommodation across the UK, with full support from politicians on all sides and a pent-up demand for high-quality long term housing solutions from adult social care commissioning teams.
"This focus on quality, safety and more suitable independent living spaces for vulnerable adults is more important than ever before in the current climate as the sector tackles the issues surrounding COVID-19.
"As a formidable partnership, HBV and Lovell stand ready to support any local authority reviewing its future requirements. We are now better placed than ever to meet demand for years to come."
Steve Coleby, managing director of Lovell, said: "We are pleased to become a partner of HBV, as they are already a trusted partner for many housing associations, care providers and local authorities.
"We are looking forward to working together, blending our respective skillsets and developing a healthy pipeline of new supported living developments across the country for the people in our communities who need it most."