Coronavirus business round-up: Latest news across the North West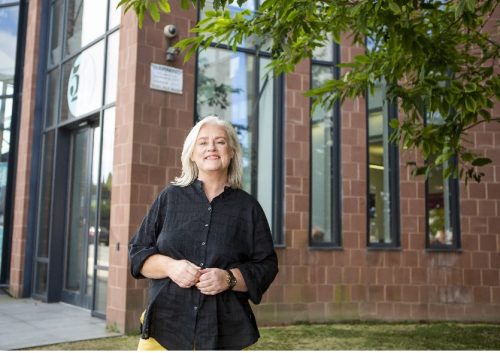 A Liverpool City Region-wide scheme aimed at helping people improve their finances has been expanded to support the self-employed through the coronavirus crisis.
While many are now covered by the Government's COVID-19 financial support packages for the self-employed, there are still huge numbers of entrepreneurs slipping through the cracks and struggling to manage financially.
Liverpool City Region is launching a vital lifeline for local entrepreneurs who need support and guidance in managing their personal finances to weather the current crisis, through the Better Off Finance programme, which has now been expanded to offer practical support and advice to the self-employed in response to the coronavirus crisis.
The move comes as £250,000 of funding was made available for the programme by Building Better Opportunities via the European Social Fund and The National Lottery Community Fund.
Entrepreneurs who have been critically impacted by the pandemic will now be able to access advice from a dedicated Better Off Finance Key Worker who can support them in accessing the best welfare support for them.
This includes advice around Universal Credit and other legacy benefits like tax credits, housing benefits and council tax benefits.
The expert team will also be able to offer practical advice and guidance on negotiating arrangements around other personal finances.
Liverpool-based social enterprise, The Women's Organisation, is lead partner of Better Off Finance, which brings together partners from across the city region, including Citizens Advice and RAISE, to deliver support.
Maggie O'Carroll, The Women's Organisation CEO, said: "These are unprecedented times where many self-employed individuals have, understandably, found themselves in a critical financial position.
"Particularly those who may have fallen through the gaps in the Government's emergency support packages, for example if they have previously paid themselves through dividends or not yet been able to access the income support scheme.
"Expanding Better Off Finance support to the self-employed will not only be paramount in protecting the livelihoods of hundreds of entrepreneurs across the region, as well as their immediate financial security, but consequently in safeguarding our local economy as these individuals are able to continue offering their goods and services in the long-term."
The Liverpool City Region Combined Authority also backed the scheme and offered its support in securing the all-important expansion for the region's entrepreneurs.
Metro Mayor Steve Rotheram said: "After protecting lives and supporting frontline workers, our top priority is to help protect our economy. Whilst this is a huge task, beyond what any city region can achieve acting alone, we are doing all we can to offer targeted advice and support beyond national programmes.
"I applaud the Better Off Finance initiative that will help self-employed people who are so crucial to our economy."
Anyone who is self-employed and registered with HMRC in the Liverpool City Region is able to access the support and should do so by contacting The Women's Organisation directly via hello@thewo.org.uk
::
SME manufacturers supported by Made Smarter are using emerging technologies to navigate the impact on business from the coronavirus pandemic.
Businesses signed up to the North West pilot to support the Industry 4.0 revolution have adapted in a variety of ways, including switching production to make medical scrubs, ventilator parts and PPE to help the front-line fight against the disease.
Others have harnessed new capabilities to ramp up production to meet increasing demand and continue operating while staff self-isolate to prevent the spread of COVID-19.
While Made Smarter has shut its offices to do its bit to combat COVID-19, its team of expert business and technology advisers have continued to offer support and advice, virtually.
Alain Dilworth, Made Smarter programme manager, said: "The COVID-19 outbreak has widespread repercussions for the economy, which will have most likely led to uncertainty in terms of the way businesses operate.
"It has been impressive how manufacturers have reacted and adapted to the different circumstances they find their businesses facing.
"Made Smarter has been able to continue offering help and advice over Skype and telephone.
"Our advice is fully-funded, meaning you can understand the digital tools available to help boost processes and grow your enterprise without the financial barrier.
"On top of this, you can apply for up to 50% match-funding for technology implementation and access a digital technology intern to support you with the research, development and implementation of emerging technologies."
Among the companies using Made Smarter to adapt is Ashton-under-Lyne-based Fabricon Design which uses advanced manufacturing methods to produce innovative plastics, aluminium and steel component designs for a range of sectors.
It has responded to the UK's need for vital equipment by making headbands for facial masks used by NHS staff and designed and manufactured a respiratory port for a hospital's CPAP machine.
The business is using a new 3D printer, adopted using Made Smarter support, which made the switch between materials quicker.
Mark Bushdyhan, Fabricon Design director, said: "We are also looking at other options such as using our injection moulding machines which can produce over 7,000 of these components a week."
Textiles manufacturer Tibard, based in Dukinfield, was forced to close its operations producing work wear and uniforms but reopened to start making PPE equipment and scrubs for hospitals.
With help from Made Smarter the business replaced its two-decade-old CAM cutting machine with a modern IoT-connected machine.
Managing director Ian Mitchell said: "Given the current impact on our customers, we have changed our production to focus on responding to the vital needs of the NHS and carers for protective clothing during these difficult times."
Beverston Engineering specialise in prototyping and the manufacture of engineering components for aviation, aerospace, oil, gas and pharmaceuticals industries.
As a supplier to Rolls-Royce, part of VentilatorChallengeUK, a consortium of 14 firms including Airbus, Ford and Siemens, Beverston has been making parts for the ventilators for the NHS.
The SME, based in Knowsley, has been working with Made Smarter to create a solid productivity infrastructure and lay down the foundations for the smart factory connectivity that is capable to rapidly scale up in the future.
Managing director Rod Wah said: "We have needed to be agile to enable us to respond to the UK's vital needs. Our employees have worked hard machining parts that they have never made before, very quickly."
While many businesses have experienced a downturn, Nutree Life, manufacturers of plant-based nutrition products, has seen a substantial surge in orders and has had to hire extra staff to fulfil the demand.
The Preston-based business completed the first phase of a project with Made Smarter to boost its capacity using automation technology shortly before the lockdown began. It is now looking to fast-track the second stage due to the benefits it has seen from implementing technology, and how it has supported them with increased demand.
Chief executive Patrick Mroczak said: "With other food producers cutting ranges to focus on volume, customers are looking for alternatives, which has created an opportunity for us. Orders from all areas of the business have increased, which means we are producing more."
::
A number of Blackpool Council employees have been redeployed to help maintain the delivery of essential services during the coronavirus pandemic.
Many staff have been temporarily reassigned new day-to-day roles, allowing the council to keep disruption of services to a minimum while providing critical support to those in need.
Every effort is being made to identify and contact the community's most vulnerable, with employees from the Tourist Information Centre and Democratic Governance working their way through a list of shielded residents. Once identified, help can then be administered via one of the council's 12 Corona Kindness community hubs.
Some council employees were identified as suitable for redeployment within the community hubs where, alongside volunteers, councillors and local organisations, they have been assisting with the provision of shopping services, medication supplies, dog walking, a befriending service and food parcel distribution.
Mark Gillingham, delivery development officer at Blackpool Council, has been redeployed as a Corona Kindness hub coordinator. He said: "The work I'm doing essentially involves making sure, as much as we can do, that our residents have everything they need to get by on a day-to-day basis.
"The support we've received has been fantastic. Wherever we've had to pass bits of work on to other people, whether that be through our hubs or to one of our volunteers, everyone has taken it on with open arms because they genuinely want to help the people of Blackpool."
Cllr Simon Blackburn, executive leader of Blackpool Council, said: "Despite the extremely challenging circumstances, Blackpool Council employees have demonstrated unrivalled dedication and adaptability – this includes those who have agreed to be redeployed, those who are working from home and those who continue to perform their regular duties."