Intu appoints restructuring boss as it issues warning to rent non-payers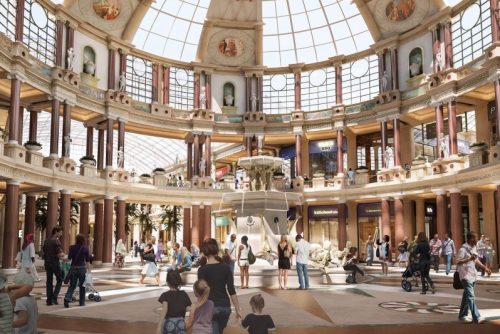 Troubled shopping centre owner intu has appointed a former PwC and EY man as chief restructuring officer to try and turn around the ailing company.
David Hargrave joins as intu fires a broadside at certain large tenants it says are witholding rent payment on their stores.
The news comes as intu, which owns the Trafford Centre and Arndale in Manchester, says it has agreed waivers for potential breaches of repayments on its revolving credit facility until 26 June.
A statement by the company said: "We believe that these actions are another step forward that will allow us to extend our engagement to key stakeholders of the group at the asset level as we explore all options, including potentially seeking standstills to overcome the current market dislocations. This forms part of our ultimate strategic objective to fix the balance sheet over the medium term."
intu said it has now collected 40% of the rents owed to its for the first quarter of the year, that it was in "advanced discussions" over a further 28% owed to it – and that it was now offering monthly rent terms to retailers.
The company added: "There are a very small number of cases where customers are not currently engaging with us to find a consensual solution – these are large, well-capitalised brands who have the ability to pay but have chosen not to. In these instances we are prepared to take more robust action to enforce the legally binding terms of those leases."
intu says it has furloughed around 60% of its shopping centre staff and 20% of its office workforce. It's board has agreed a 20% pay cut for the next three months and a further £3m of savings have been identified in the short term.
The news comes days after reports suggested that debt bondholders were about to mount a challenge to take over four of intu's malls.