Steve Morgan Foundation helps one million people in eight weeks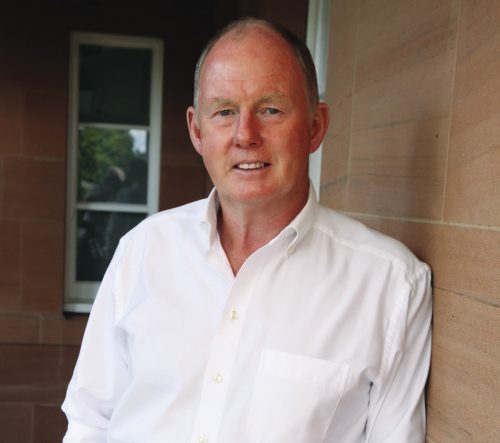 A campaign by Liverpool philanthropist and businessman Steve Morgan to help charities affected by COVID-19 has now helped more than one million people.
The founder of the Steve Morgan Foundation announced in March he would be giving up to £1m a week to charities in Merseyside, North Wales and Cheshire faced with a cashflow crisis as a result of COVID-19.
In the first eight weeks the COVID-19 Emergency Fund has made more than 400 awards to frontline charities helping in excess of one million people.
More than £4m of the £5m committed to date has been paid out.
This sum includes a £1m match-fund campaign by Cheshire Community Foundation to support charities helping vulnerable people affected by the pandemic.
The founder of housebuilder Redrow and former owner of Wolverhampton Wanderers FC is also locked in talks to fund a significant £3m COVID-19 medical trial that he can't currently talk about.
Mr Morgan said he was "stunned" at reaching the one million people milestone, but insisted the work was far from over.
"I'm speechless that we've been able to help one million people in just eight weeks, but I think it highlights the size of the need out there," he said.
"We are working with some fantastic partner charities who are able to make sure that the right help gets to the right people at the right time.
"Had we done nothing my concern was the most vulnerable people in society would have suffered the biggest hardship."
The one million people helped have faced a wide range of problems including homelessness, food poverty, mental health, social isolation and bereavement.
Awards have varied from a few hundred pounds to £150,000, but Mr Morgan said the key has been turning the applications around quickly.
"A lot of the charities would have closed if they'd had to wait six months for funding so we paid the money into the accounts in a couple of days. Over the course of the first seven weeks we've seen the number of applications reduce from 165 in week one to just 34 last week, but that's to be expected."
Mr Morgan said the foundation was carrying out an ongoing review of its COVID-19 campaign before deciding what to do next.
He said: "It's a such a fluid situation and it's changing all the time.
"This is the first phase. One thing I'm concerned about is people's mental health and what the impact of COVID-19 and a sustained period of isolation will be."
Jess and Paul Clare from Liverpool are among the one million people to have been helped by the fund.
The couple's only child, Olivia, died two weeks short of her first birthday in December 2019 from a heart condition and they've been receiving help from a Merseyside bereavement charity called Love, Jasmine.
The charity was awarded £9,500 by the Steve Morgan Foundation after facing being unable to pay its sessional counsellors because of COVID-19.
Jess said: "I don't think we could have got through it without Love, Jasmine. We had lots of well-meaning family and friends, but they could never truly understand what it's like to lose a child because thankfully they've not been through it.
"We're still struggling with it but because of the funding from the Steve Morgan Foundation we're able to stay in touch with the charity which is really important as we've currently got limited contact with our family because of COVID-19."
Seven-year-old Noah Spray is another one of those to benefit after the foundation awarded the Stick 'n' Step charity that he uses £21,000 in emergency funding.
Stick 'n' Step has been helping children with cerebral palsy for nearly 20 years and Noah travels from his home in Flintshire, North Wales, to their Runcorn base for weekly life-changing conductive education sessions.
COVID-19 meant the face-to-face sessions had to stop, but the charity has been able to offer a virtual service to their young users after the foundation stepped in.
Noah's mum, Liz, said: "In Noah's case I've been able to see him transfer the skills he's been taught at Stick 'n' Step into his life and into his school. Who knows what he'll be capable of in the future? It's made such a difference."
Several more charities that have received financial support from the fund have been quick to add their thanks and explain how the money has been used.
Charles Maines, CEO of Cheshire-based The Wishing Well, which was awarded £26,282, said: "We are now delivering over 200 meals a day to vulnerable people who are self-isolating in South Cheshire. As well as this we have our phone befriending service now in place that is reaching out to over 60 people every day."
The North Wales Emergency Doctor Service (NWEDS) were able to recruit and equip two new paramedics after being awarded £30,000 by the foundation.
Social enterprise RainbowBiz CIC was saved from closure after receiving £10,000 from the foundation.
The organisation works with the most marginalised members of the North Wales community and was facing a cashflow crisis when COVID-19 forced them to close their Hippy Shop in Mold.
Director Sue Oliver said: "Since receiving the funding our organisation feels secure in the short-term. Our bills continue to be paid, even though our trading arm and source of sustainability has had to temporarily close."