Coronavirus business update: Latest news across the North West
A Burnley business worked as a team with two other suppliers to deliver a seamless service to an artisan food and drink wholesaler when he needed it most.
Burnley-based CoolKit worked closely with PMD Business Finance and Mediafleet to quickly organise the manufacture, finance, livery and delivery of two fridge/freezer vans to customer Curd & Cure so it could ramp up its service across the South East.
Curd & Cure, in Kent, is an independent food and drink wholesale company which has built a strong reputation for providing artisan food and drink products, primarily within the hospitality and retail sectors, over some 30 years.
As COVID-19 took hold and restaurants, bars and cafes were forced to close their doors, the business lost 20% of its customers overnight.
After momentary panic the firm experienced a huge surge in orders from a wide spectrum of existing and new customers.
Stuart Grant, Curd & Cure's managing director, said: "A lot of supermarkets were not able to cope with the increase in demand and were running out of staple goods such as flour, pasta and fresh eggs.
"People started to look at farm shops and independent retailers to fill those gaps and while a lot of what we do is speciality products, we knew had the capability to diversify and help these retailers out."
Demand was such that the business recognised it needed more fridge/freezer vehicles to fulfil these increasing orders, and contacted CoolKit.
Having previously ordered four vans from CoolKit, Stuart knew they understood his needs and hoped that they would be able to turn two vehicles around for them quickly.
CoolKit was operating with a skeleton workforce, but sales and marketing director Glenn McCulley said: "We recognise how vital food and drink supplies are at this time and knew how important it was for Curd & Cure to expand their fleet quickly to meet increased demand.
"We offered to convert two of our stock vehicles and to assist with connections in both finance and livery to ensure a smooth conversion and delivery service throughout. It was all agreed within a single day."
The vans were converted, liveried and delivered to site within four weeks.
Stuart said: "We have since been able to add nine new delivery slots to our schedule, have seen a turnover increase of 60% and employed new staff to fulfil and deliver our orders. We really cannot thank them enough."
::
Preston-based national bakery products distributor BAKO North Western Group has launched a website to help independent bakers grow their sales by selling online through COVID-19 and beyond.
It says www.bakers.market is the UK's first online marketplace for lovers of fresh bakery products to find, order and securely pay for collection or delivery from their local bakery.
Bakeries, either with or without an existing online store, can register on the site, which is open to all independent bakeries in the UK, whether they are existing customers of BAKO or not.
BAKO says bakeries don't need any web design or technical IT skills to sign-up to the user-friendly site. BAKO will handle digital promotion of www.bakers.market to online shoppers throughout the UK and is also offering to help bakeries get up and running with their own, local marketing to support the central campaign and drive customers to the site.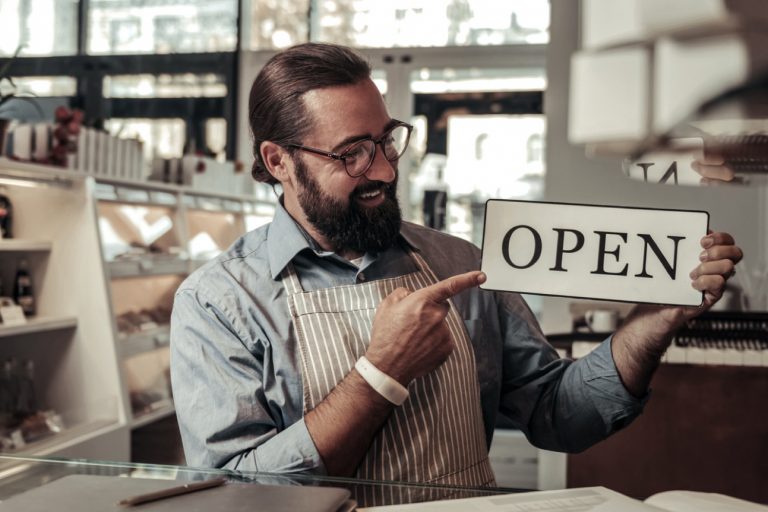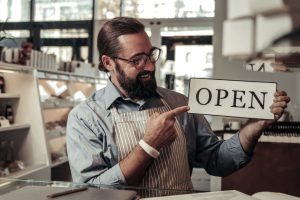 BAKO North Western Group chief executive Mike Tully said: "The COVID-19 lockdown in the UK has led to temporary store closures due to staff safety concerns and social distancing measures, meaning ecommerce is now a bigger part of many shoppers' retail habits.
"However, many retail bakers are not able to offer their customers the capability to find them online and then select, order, pay securely, and collect or arrange delivery of fresh bakery products.
"When we first began exploring the idea for the site with a straw poll of our existing customers, we found that only a third offered an online store capability already. The rest asked potential customers to either contact them using a phone number, email address or web-based order form and usually were not able to securely take customer payments.
"We launched Bakers.Market to provide a modern and sophisticated buying experience for bakery customers across the UK, connecting them with their local bakers so that they can access the bakery products they love through a slick, online experience."
Established more than 50 years, BAKO North Western Group distributes bakery products to customers across the UK from three national depots in Durham, Preston and Wimbledon.
With a multi-temperature fleet of more than 70 vehicles, the company provides independent bakers and caterers with a wide range of ingredients and finished products from quality suppliers, as well as its own BAKO Select branded range.
Bakers.market began registering local bakeries on May 4, and is set for launch to the public in June.
::
Prospect Homes has announced plans to reopen its sales office and show homes from this Thursday (May 21).
This will be on an appointment only basis, limited to two people at a time, both from the same household, with additional safety measures in place to protect staff and customers.
The move follows updated government and industry guidelines allowing home viewings and moves to resume.
Prospect, with its headquarters in Liverpool, has sites across the North West including Rose Gardens and Greenfields in Clitheroe, The Ridings in Longridge and Hall Drive Park in Alsager.
Head of sales, Samantha Williams, said: "We want to reassure the public that we are doing everything we can to make visiting our sales offices and show homes as safe and as comfortable as possible for when they come in.
"We will be open by appointment only and with markings on the floor and in the car park to help people maintain social distancing. Hand sanitising facilities will be available and we'll be cleaning in between appointments."
Face masks will be available to Prospect staff and the company is considering installing screens as an extra precaution.
Construction teams have already begun the phased return to work on Prospect sites in reduced numbers.
Sales teams have been working remotely and a new customer relationship management system was fast-tracked to enable the introduction of online reservations.
"I'm really proud of how the whole team across the business have managed the unprecedented situation and their flexibility as things have progressed," Samantha said.
"Customers have also embraced the changes and we have secured seven reservations across our developments during the lockdown period. We've also had a lot of website enquiries from people looking for a new home and have been able to share video and virtual tours with them."
Prospect Homes is part of The Riverside Group. All of the profits from the sale of Prospect homes are reinvested back into Riverside to help support vulnerable members of the community.