£1.5m invested to upgrade Lytham electricity network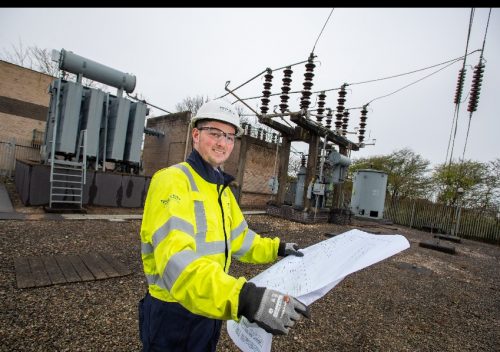 X

Register for free to receive latest news stories direct to your inbox
Register
A seven figure sum is being invested to upgrade the electricity network in Lytham.
Electricity North West, which operates the region's power network, will start work on the £1.5m project this month, replacing equipment at its Linnet Lane substation.
As well as upgrading the ageing assets, which were installed in the 1960s, several underground electricity cables have also recently been installed to help future-proof the network for many years to come and benefiting more than 20,000 customers.
Mark Whiteside, Electricity North West project manager for the work in Lytham, said: "We provide a critical service and it's vitally important we continue with key work to maintain and upgrade the network, even through the current situation.
"The use and need for electricity is only going to increase in the long term, that's why we are proactively upgrading equipment in our Lytham substation which is key to powering the area."
He added: "A lot of the electricity network was installed back in the 1960s and now it is time for our engineers to make the necessary upgrades so thousands of customers in the town will receive the power they need, when they need it.
"Throughout the project we'll look to keep disruption to a minimum. We have proactively informed residents of our plans and I'd like to take this opportunity to thank everyone for their patience and support."
Work is expected to start on May 26, and will last for approximately six months.
Most of the work will take place inside the substation, however, Electricity North West may need to temporarily restrict access to Regent Road and Linnet Lane when electrical assets are being removed and delivered.
Residents in the area will be notified well in advance of any temporary restrictions.
The company has confirmed that any work being carried out will be in line with government guidelines in place on social distancing.