Online retailer secures new finance deals to see it through difficult trading period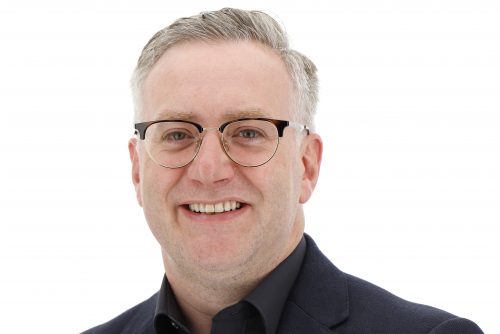 Online retailer N Brown said business levels have improved since early March, and it has agreed new financing arrangements to help it trade through the current difficult period.
In a market update this morning, the Manchester-based group said trading has improved from the sudden and significant decline experienced in March with product sales down 25% in the past six weeks.
The board regards this performance as creditable in the circumstances and said it is hugely grateful for the commitment and flexibility shown by colleagues throughout the business.
In the past six weeks the business has seen significant growth in its home and gift categories, up 74%, but continued weakness in apparel sales, down 48%. Within apparel, offline sales declined significantly more than digital sales.
Home and gift sales have been supported by the launch, on April 1, of a standalone home brand, Home Essentials, and the group said it will provide more detail on this in its strategic brand review at the full year results in June.
The financial services business continues to provide consistent streams of revenue and cash inflows.
Through focused operational activity and the migration of more credit customers to automated payment methods, financial services cash collections have performed well and are broadly in line with the prior year.
Following FCA guidance, on April 14, the group offered customers in financial difficulty as a result of COVID-19 the option to defer payments for three months.
Consequently, the business expects cash collections to trend lower over the coming months.
However, as a result of the flexibility provided by its new debt financing arrangements, the group's ability to draw on its securitisation facility will be stabilised, despite a lower cash collection rate environment than previously.
Measures to help conserve cash resources include an 80% cut in marketing expenditure, a significant reduction in capital expenditure, the furloughing of 30% of staff, recruitment and salary freezes, voluntary pay cuts from April to June for the plc board, management board and senior leadership team, and agreement with HMRC to defer certain tax and duty payments associated with the group's normal operating activities, as well as certain legacy tax payments which were expected to be paid in the first half of fiscal year 2021.
Financing facilities in place include an up to £500m securitisation facility, a revolving credit facility (RCF) of £125m, and an overdraft facility of £27.5m.
As at May 18, drawings under the securitisation facility and RCF stood at £512.0m. As at the same date, cash balances stood at £45.3m and the overdraft facility was undrawn.
Today, the group said it is pleased to announce new financing arrangements with its long-standing, supportive lenders, which include a new up to £50m three-year term loan facility, provided by lenders under the Government's Coronavirus Large Business Interruption Loan Scheme (CLBILS), amendment of certain terms and covenants of the securitisation facility, until late December 2020, and the widening of certain covenants at the August 2020 half-year test date in the existing unsecured £125m RCF and the introduction of quarterly covenant tests.
The RCF and the securitisation facility are committed until September 2021 and December 2021, respectively, and the group expects to renegotiate these facilities well in advance of these dates.
Chief executive, Steve Johnson, said: "In what remains a very uncertain environment, we have been balancing our number one priority of looking after our colleagues, with a commitment to continue serving our loyal customers, whilst ensuring the business has the resilience to navigate the various challenges we are facing.
"Our colleagues and suppliers have shown fantastic dedication and demonstrated real agility amidst difficult conditions, and I am extremely grateful for their hard work.
"We are pleased to have secured support from both our banking partners and the Government's loan scheme, which help to strengthen our financial position and gives us the flexibility and certainty to manage through this challenging period.
"In addition, the immediate and substantive actions we took at the very outset of this crisis have supported our working capital positively in this period."
He added: "We have a unique portfolio of brands and products which appeal to a range of customer groups who can also benefit from our flexible payment options.
"As we further develop and improve our offer, we remain confident in the long-term prospects for the business as we emerge from these challenging times."
The group's audit is being conducted on an entirely remote basis and N Brown currently expects to release its results for the year ended February 29, 2020 in mid to end June 2020.