75 jobs saved as administrators agree deal for retailer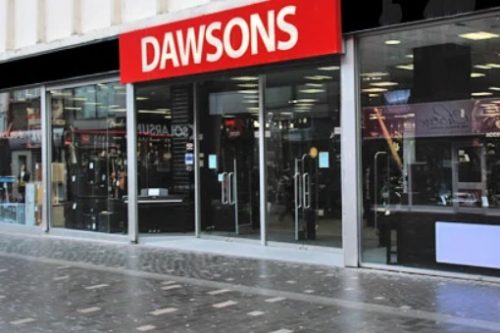 75 jobs and the 120-year history of Dawsons Music has been saved after administrators agreed a deal with another music retailer.
Husband-and-wife team Andrew and Karen Oliver, who own Manchester-based Alan Gregory Music and Musical Instruments, have bought the business with all of the staff transferring over.
TheBusinessDesk.com had exclusively revealed two weeks ago that Oliver was in advanced negotiations to secure a deal after Dawsons appointed administrators on May 7.
Andrew said: "I'm excited to be taking on such a well-established brand with a strong heritage and huge potential. It would have been a huge loss for a business that is so well known and loved to close its doors for good."
The music retailer, which was founded in Warrington more than 120 years ago, operates online and via six stores in Manchester, Liverpool, Chester, Leeds, Reading and Belfast.
The stores are currently closed but it is hoped they will be able to reopen next month, with its financial problems behind it.
KPMG partner Rick Harrison, who was joint administrator alongside Neil Gostelow, said: "Since the outset of our appointment, we have been struck by the affection that so many people hold for this iconic retailer.
"We are, therefore, delighted to have been able to conclude this sale to someone well-established within the musical instrument industry, which not only ensures the Dawsons Music business will continue, but also safeguards employment for 75 members of staff."
Dawsons has a long history but the specialist retailer has struggled in recent years. The Briggs family sold out in 2018 after nearly 40 years' ownership as turnaround specialist SKG Capital took over.
Store closures followed, including shutting the town centre store in its birthplace, Warrington, in March 2019. Chief executive Mark Taylor left the business in September after eight years in charge.
The business will trade via a new company, Dawsons Music & Sound, which becomes a subsidiary to the Olivers' existing business, Arranged Musical Options.
The deal was achieved within two weeks of administrators being appointed, despite the economic backdrop and the additional challenges caused by the stores being shut and staff furloughed.
SAS Daniels Solicitors' corporate partner Paul Tyrer, who advised the Olivers, said: "The deal is good news in a difficult market, especially as we have saved 75 jobs. Andrew is a very passionate and creative individual – his flair will help take the business forward.
"It's encouraging that there are still deals to be done and we still have a number in the pipeline."
Other advisers on the deal included Hayley Phelps and Jonathan Whitbread from Harrison Clark Rickerbys and finance was provided by BZ Commercial Finance, which was represented by Carol Betts and Rebecca Mills from Gateley.