United plunge to £28.55m third quarter loss after suspension of football programme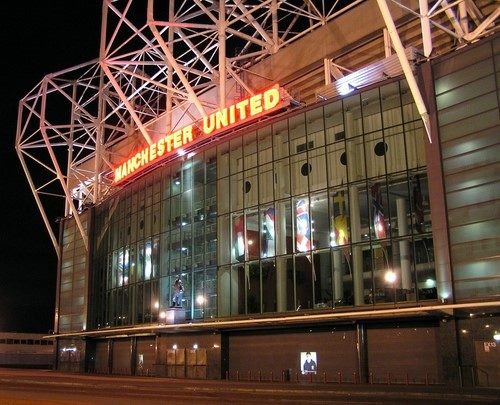 Manchester United made a £28.55m pre-tax loss in its third quarter period, ended March 31, 2020.
The Old Trafford club announced its latest quarterly results today, showing the impact the suspension of Premier League football, due to the coronavirus outbreak, has had on its finances.
The loss compared with an £11.117m pre-tax profit in the same period last year.
Revenues for the three months were down 18.7% to £123.7m.
Executive vice chairman, Ed Woodward, said: "Our focus remains on the health and well-being of our colleagues, fans and partners around the world and we are extremely proud of how those connected to the club have responded during this crisis.
"Since the start of the pandemic, Manchester United and our Foundation have provided assistance to hospitals, charities and schools in our communities, as well as support for frontline workers and vulnerable fans.
"These actions reflect our core values as a club and the resilience through adversity that we have demonstrated many times throughout our long history and will do so again to weather these current challenges.
"In that spirit, we look forward to the team safely returning to the pitch and building on the exciting momentum that Ole and the players had previously achieved, while taking all necessary steps to protect public health."
He added: "Our thoughts remain with all those affected during this unprecedented time."
The club said it has taken a range of measures to support its communities in response to the COVID-19 pandemic, including donations to food banks and outreach to elderly and disabled supporters.
In addition, the Manchester United Foundation has committed more than £1m to community initiatives, including the supply of 60,000 meals for health workers in local hospitals and support for schools and vulnerable children across Greater Manchester.
The club has also used its media platforms to deliver public health messages and to support frontline workers around the world.
Operationally, the impact of the pandemic and measures to prevent further spread continues to disrupt its businesses in a number of ways, most significantly in broadcasting and matchday operations.
Old Trafford and its flagship Megastore operations have been closed to visitors since March 20, and Museum, Stadium Tour and Red Café operations have been closed since March 17.
Government-imposed restrictions have also resulted in the postponement of the Premier League, UEFA competitions and FA Cup competition since March 13.
Postponement of the Premier League and changes to match scheduling has resulted in a reduction in the total broadcasting revenue expected for the season and has impacted broadcasting revenue during the quarter for matches played to date.
In addition, during the quarter, broadcasting and matchday revenues were impacted due to the postponement of three matches: one away Premier League match, one home Round of 16 Europa League match, and one away FA cup quarter-final match.
As of March 31, the company had £90.3m of cash balances, together with access to an additional £150m available under the company's revolving credit facility. This provides financial flexibility to support the club through the disruption caused by COVID-19.
Commercial revenue for the quarter was £68.6m, an increase of £2m, or three per cent, over the prior year quarter.
Sponsorship revenue was £44.7m, an increase of £3.1m, or 7.5%, over the prior year quarter, primarily due to new sponsorship deals.
Retail, merchandising, apparel and product licensing revenue was £23.9m, a decrease of £1.1m, or 4.4%, over the prior year quarter, in part due to the closure of the Old Trafford Megastore mid-March.
Broadcasting revenue for the quarter was £26m, a decrease of £27.8m, or 51.7%, over the prior year quarter, primarily due to an estimated £15m Premier League rebate due to broadcasters, following delay and broadcast schedule changes to the 2019/20 football season, non-participation in the UEFA Champions League, and the impact of playing two fewer Premier League away games.
Matchday revenue for the quarter was £29.1m, a decrease of £2.6m, or 8.2%, over the prior year quarter, including the impact of postponement of the Round of 16 Europa League home match and closure of non-match day operations in mid-March.
Employee benefit expenses for the quarter were £69.5m, a decrease of £15.3m, or 18%, over the prior year quarter, due to the impact of net player disposals, loan deals and reductions in player salaries as a result of non-participation in the UEFA Champions League.
Net Debt as of March 31, was £429.1m, an increase of £127.4m over the prior year quarter, due to an overall decrease in cash and cash equivalents and adverse movements in the GBP:USD exchange rate.
The gross US dollar debt principal remains unchanged.