Sir Stelios fails in bid to oust senior easyJet board members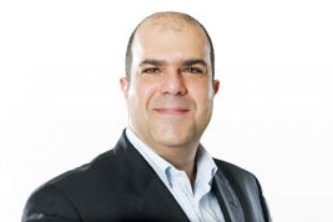 A bid to oust senior directors of budget carrier easyJet by its founder, Sir Stelios Haji-Ioannou, has failed.
The entrepreneur, who accounts for 34% of easyJet shares, had called a general meeting to unseat chairman John Barton, chief executive Johan Lundgren, chief financial officer Andrew Findlay and independent non-executive director Andrea Bierwirth.
He also raised concerns about a £4.5bn aircraft order easyJet has placed with manufacturer Airbus, calling for the delivery of 107 planes to be cancelled, claiming it could bankrupt the carrier, which operates 46 routes from Manchester Airport and 34 from Liverpool John Lennon Airport.
However, since the meeting, Andrew Findlay has told the board that he intends to leave the company in a year's time, in May 2021.
Earlier this month Sir Stelios offered a reward of up to £5m in cash to any whistleblower who could provide information that could lead to the cancellation of the aircraft order.
But, at the general meeting earlier today (May 22) at Hangar 89, London Luton Airport, easyJet's base, his attempts were rejected by the majority of easyJet's other shareholders.
The easyJet board had recommended that shareholders vote against Sir Stelios's resolutions, and all four were defeated, with more than 99% of votes cast by independent shareholders being in support of the board.
Company chairman, John Barton, said: "On behalf of the board I would like to thank shareholders for their support.
"The airline industry is facing unprecedented challenges and the board's immediate priority has been to take the necessary steps to successfully guide easyJet through this period of uncertainty.
"We are relentlessly focused on cash conservation and ensuring that easyJet emerges from the COVID-19 crisis in a strong, competitive position.
"The board seeks good relationships with all of the company's shareholders and hopes to be able to re-engage constructively with Sir Stelios."
Sir Stelios hit back after the meeting, claiming at least 15% of the shares that voted against him are controlled by Airbus.
He said: "If the c 60 million shares in easyJet that are controlled by Airbus that we know about, and there could be more, are excluded, my resolutions to remove the directors would have been approved by a margin of 133 million shares to remove and 120 million shares to retain."
He added: "My £5m whistleblower campaign has already yielded some very useful results."
Mr Findlay said today (May 26): "Although I have given notice to leave easyJet in a year's time, I remain fully committed to the business to support Johan and to ensure easyJet successfully weathers this unprecedented time for the airline industry.
"By the end of my notice period I will have been with this great company for almost six years and it will be the right time to pass the financial reins to someone who will help take easyJet into its next chapter.
"I would like to thank the shareholders who supported me and my fellow directors in the recent General Meeting. I intend to repay that support in the coming year."
Last month easyJet announced that it had decided to defer deliveries of new aircraft over the next two years.
It said this was to ensure the business is ready to react to reduced demand as the European airspace begins to re-open after international travel restrictions due to the coronavirus pandemic, and to maximise its liquidity in the event of an extended grounding period.
The carrier agreed with Airbus for the net deferral of 24 aircraft deliveries from financial years 2020, 2021, and 2022.
Earlier in April easyJet revealed that it would have access to cash reserves of around £2.3bn after it used the Covid Corporate Financing Facility (CCFF) and its revolving credit facility.
Shares in easyJet opened trading this morning at 558p per share. By early afternoon they were 568.2p per share.