Luxury car maker JLR 'seeking substantial government financial support'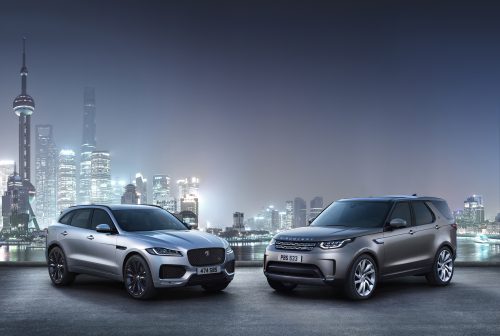 Luxury car maker Jaguar Land Rover (JLR) has applied for government financial support, according to Sky News, although the group denied claims it has asked for £2bn.
Reports at the weekend said the group, which operates manufacturing sites in the West Midlands and on Merseyside, has requested tax payer support of around £1bn to help it through the current industrial crisis brought about by the coronavirus lockdown.
Last month it revealed that retail sales for 2019/20 were 508,659 vehicles, down 12.1% on 2018/19, primarily as a result of the coronavirus pandemic significantly impacting sales in the fourth quarter of the fiscal year.
The company's total retail sales for the quarter ending March 31, 2020 were 109,869 vehicles, down 30.9% compared with the same period last year.
Sky News reports that the car maker has submitted the largest bespoke loan request of the COVID-19 crisis to Whitehall in recent weeks.
It said a JLR spokesman described suggestions the figure was as high as £2bn as "inaccurate and speculative".
The company said: "Jaguar Land Rover (is) constantly in discussion with government on a whole range of matters relating to COVID and we will not discuss details which are confidential and private."
JLR, which is owned by India-based conglomerate Tata, employs around 38,000 people.
Approximately 20,000 have been furloughed under the Government's emergency wage subsidy programme, but around 2,000 staff at the group's Solihull site returned to work this week.
The car maker announced the decision to shut all its UK car plants on March 20, in the face of the coronavirus pandemic.
Earlier this month JLR announced its South Liverpool site at Halewood, which makes the top-selling Range Rover Evoque and the updated Range Rover Discovery Sport models, will undertake a phased ramp-up with one shift in operation, from June 8.
It said that further production shifts at the Halewood site will return as demand for its product grows.
Ratings agency Standard & Poor estimated recently that the company was burning through £1bn every month.
JLR ended the financial year with cash and investments of £3.6bn, while it also had undrawn bank facilities of £1.9bn.
The Government might demand that JLR exhausts its own reserves before considering offering taxpayer support on such a huge scale.
One option could be the Government taking an equity stake in the car maker in return for financial support.
A BEIS spokesman said: "The Government is in regular contact with the car manufacturing sector to assist them through this crisis.
"We recognise the challenges facing the industry as a result of coronavirus and firms can draw upon the unprecedented package of measures, including schemes to raise capital, flexibilities with tax bills, and financial support for employees."