Manufacturer secures £60m refinancing as development plans stay on track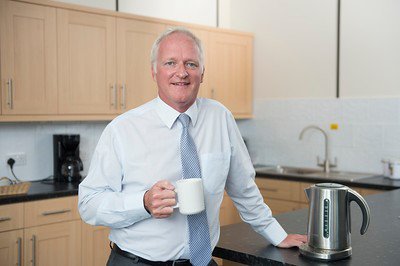 Strix Group has agreed a £60m credit facility with RBS and the Bank of China that will provide additional headroom during the continued uncertainty.
The Isle of Man group, which makes kettle safety controls, has refinanced its debt facilities that strengthens its medium-term position.
The AIM-listed business says it has been able to "limit the impact" of the pandemic on its full-year forecasts and its development plans remain on schedule.
Construction of a factory in China is "on budget and on schedule" to be fully operational by August 2021.
Chief executive Mark Bartlett said Strix "has continued to make significant strides in its product development roadmap" and remains on target to release 14 new products this year.
"I'm pleased to report that Strix has continued to make a solid start to 2020, given the global macroeconomic disruption caused by the COVID-19 pandemic and the continued uncertainty," Bartlett will tell the group's AGM this morning.
"Despite the impact on the global economy, we remain confident in the future prospects of the Company and following the implementation of efficiency measures and strategic initiatives will emerge as a stronger business well-positioned for a market recovery."