No-frills carrier announces plans to axe 30% of staff in move linked to fleet reduction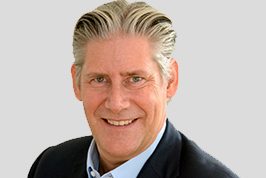 Budget carrier easyJet today announced plans to axe up to 30% of its workforce, up to 4,500 jobs.
The airline, which operates 46 routes out of Manchester Airport and 34 from Liverpool John Lennon Airport, said the move is linked to a reduction in its fleet due to lower capacity caused by the coronavirus pandemic.
It said in the fourth quarter of this year it will probably fly around 30% of the planned capacity flown in the same period last year.
Looking further forward, easyJet expects its year end 2021 fleet size to be at the bottom end of its fleet range at around 302 aircraft, which is 51 aircraft lower than the anticipated fleet size for year end 2021 which was reported to the market prior to COVID-19.
It said it believes that the levels of market demand seen in 2019 are not likely to be reached again until 2023.
The group said it will shortly launch an employee consultation process on proposals to reduce staff numbers by up to 30%, reflecting the reduced fleet, the optimisation of its network and bases, improved productivity as well as the promotion of more efficient ways of working.
"We will launch the consultation process in the coming days," it said.
Chief executive Johan Lundgren said: "We realise that these are very difficult times and we are having to consider very difficult decisions which will impact our people, but we want to protect as many jobs as we can for the long-term.
"We remain focused on doing what is right for the company and its long-term health and success, following the swift action we have taken over the last three months to meet the challenges of the virus. Although we will restart flying on 15 June, we expect demand to build slowly, only returning to 2019 levels in about three years' time.
"Against this backdrop, we are planning to reduce the size of our fleet and to optimise the network and our bases. As a result, we anticipate reducing staff numbers by up to 30% across the business and we will continue to remove cost and non-critical expenditure at every level. We will be launching an employee consultation over the coming days.
"We want to ensure that we emerge from the pandemic an even more competitive business than before, so that easyJet can thrive in the future."
The carrier said it still intends to launch some domestic routes on June 15, including two routes to the Isle of Man and Belfast from Liverpool John Lennon Airport.
Russ Mould, investment director at Manchester investment platform AJ Bell, said: "Budget airline easyJet cleared the runway for take-off as it confirmed it would resume flights from 15 June – although within pretty narrow horizons.
"Air travel in this 'new normal' will look a bit different – these largely domestic flights will see everyone wearing masks and no on-board meals being served. Presumably the company will not be selling products in-flight either.
"If these measures have to be maintained for the long-term it would likely put a material dent in ancillary revenue which totalled more than £1.3bn in the last full financial year.
"Today's update also revealed it would be a more streamlined operator in the future with plans to cut as much 30% of its workforce – a very big proportion even given the turbulent backdrop.
"Additionally, the company is trying to secure funds by selling and leasing back some of its fleet of planes and cutting capital expenditure and funding for its recently-launched package holidays business.
"These measures are understandable given the scale of the current challenges facing the business.
"However, if, as easyJet is guiding, there is a recovery in demand by 2023 the firm's ability to benefit from this recovery will be affected by the decisions it is taking now.
"It can, for example, be easier to cut staff than it will be to rehire and retrain them as and when easyJet needs to increase its capacity again."