Anexo raises £7.5m through placing to step up involvement in VW emissions legal battle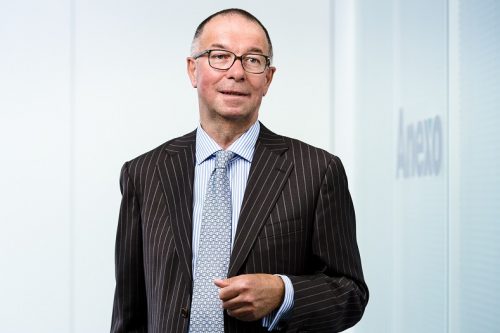 Anexo Group, the Liverpool-based specialist integrated credit hire and legal services provider, has raised £7.5m through a share placing this morning.
And in a separate raising, senior managers sold some of their own shares which raised a total of £3.5m.
Funds from the placing will be used to expand the business, including recruitment of new staff and increased marketing in a legal case involving car maker Volkswagen.
A specialist team within Anexo's Bolton-based legal services division, Bond Turner, is acting on behalf of around 8,000 individuals who have registered their intention to pursue a claim against VW.
They claim the car maker subverted key air pollution tests by using special software to reduce emissions of nitrous oxides under test conditions.
In the event of a settlement being reached, Bond Turner would be entitled to claim a percentage of any damages awarded to each of its clients, as well as legal costs.
The Anexo board has said this would have a significant positive impact on the group's expectations for profits and cash flow for the relevant accounting period.
The board also believes that there is an opportunity to increase significantly the number of claims handled by Bond Turner through investment in a further targeted marketing campaign, as well as extra staff to process these leads, which would lead to a significantly larger return in the event of a successful settlement.
It is the intention of the board to fund this using a combination of the placing proceeds and specialist financing, rather than existing resources.
The placing proceeds will also be used to open a new office in Leeds, which was postponed earlier this year, to invest further in its vehicle fleet, and strengthen the balance sheet for potential acquisition opportunities.
Three of the group's management team – executive chairman Alan Sellers, Valentina Slater, director in EDGE, the group's credit hire division, and Bond Turner managing director Samantha Moss – sold some of their shares this morning.
Mr Sellers offloaded 1,255,684 shares, leaving him with a revised holding of 35,114,320 shares; Ms Moss sold 1,290,210 shares, leaving a revised holding of 36,079,793; and Ms Slater sold 254,106 shares, leaving her a revised holding of 7,105,897 shares.
In a trading update issued today, Anexo said it expects to report adjusted pre-tax profits for the year to December 31, 2019, in line with market expectations of £23m.
It said the group has a strong balance sheet with conservative gearing and sufficient headroom within its funding facilities. Total debt at the December 31, 2019, was £28m, which had decreased to £27.5m by the end of the first quarter for fiscal year 2020.
Group trading for the current fisacl year, to date, has continued to be cash generative in the first four months.
Anexo said it experienced a significant fall in new cases in the early stages of the UK-wide lockdown measures, due to fewer cars on the road, but is encouraged to see these numbers returning towards historically normal levels in recent weeks as road usage increases.
It said: "While the board is encouraged by the performance of the group this year, including strong levels of cash collection year-on-year, there remains some uncertainty as to the eventual impact from the lockdown measures over an extended period of time."