Credit hire and legal services group defers annual results and dividend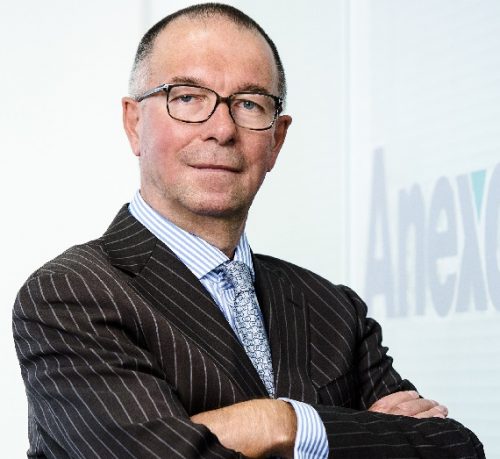 Anexo Group, the Liverpool-based specialist integrated credit hire and legal services provider, said its annual results for 2019 will be delayed, in accordance with guidance from the Financial Conduct Authority.
It also announced today that its pre-tax profits for the year will be in line with expectations, while its key performance indicators have demonstrated a good performance.
AIM-listed Anexo, headed by executive chairman, Alan Sellers, said its group has a strong balance sheet, conservative gearing and sufficient financial headroom, but its annual 2019 dividend payment will be deferred, along with its proposed opening of a Leeds office.
Group results were due to be published on April 21, but it said having consulted with advisers, it will delay announcement until further advise is available.
It said the average number of its vehicles on hire for the accounting period had risen by 25.9% to 1,454, cases settled jumped by 33.1% to 4,938, and cash collections from settled cases soared by 44.8% to £84.14m.
In an update, it said, as announced on January 28, 2020, monthly cash collections during H2-2019 consistently exceeded the levels achieved in H1-2019, and the board is pleased to announce that monthly cash collections for January, February and March of 2020 have continued this pattern.
Group trading for FY-2020 to date has been in line with management expectations, with no apparent adverse effects on the group's performance due to COVID-19 currently being experienced.
However, it said: "Nonetheless, there must remain uncertainty as to the eventual impact over an extended period of time.
"Whilst there will inevitably be fewer vehicles on the road whilst government restrictions remain in place, key workers – who form a significant proportion of the group's customers – and other road users will continue to require the services of the group."
It added: "The current situation is unprecedented and the overall economic impact is currently unknown. While the board is encouraged by the resilience shown by the group and its employees to date, the impact on FY-2020 cannot, as yet, be fully assessed.
"Accordingly, the board believes it would be inappropriate to provide forward looking financial guidance to investors and analysts at this time."
The group said it has a strong balance sheet with a conservative gearing level and good liquidity. It has headroom within its funding facilities, which include a revolving credit facility of £8m with HSBC Bank and an invoice discounting facility of £18.5m with Secure Trust Bank.
It said: "In line with the board's prudent approach to the evolving economic outlook, the payment of any final dividend relating to FY-2019 will be determined later in the year when the outlook for the group has been considered by the board and a date for the release of the final audited results has been established.
"Similarly, the payment of certain performance-related cash bonuses due to senior executive directors has been deferred pending this review.
"The board keeps capital expenditure under constant review and, in the light of the current situation, the proposed opening of the Leeds office, previously announced on January 28, 2020, has been deferred without any lease commitments having been made.
"The board remains confident that the group is in a strong financial position and is well placed to weather the current worldwide uncertainty and to take advantage of further opportunities in a more stable future environment."
Bond Turner, the group's legal services division, has moved most of its staff to remote working and continues to be fully operational, today's update said.
The progression and settlement of cases is being aided by moves from the Ministry of Justice (MoJ), supported by the Judiciary, to allow the remote operation of courts through online and telephone hearings.
Within EDGE, the group's credit hire division, vehicles continue to be delivered and collected by staff who are protected in line with government guidelines.
All returned vehicles are valeted as a matter of course before being allocated to a new customer and comprehensive cleaning procedures are being rigorously enforced.