Coronavirus business update: Latest news across the North West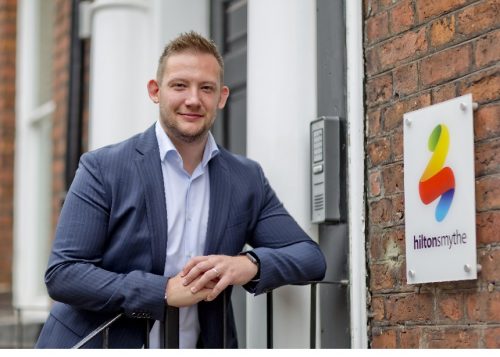 Gareth Smyth, chief executive of Bolton-based business and finance broker Hilton Smythe Group, has written to chancellor Rishi Sunak calling for a six-month extension to the business rates holiday introduced at the end of March.
In his letter he explains that reintroducing business rates so soon after the extended lockdown period could be detrimental to small- and medium-sized enterprises which will need more time to create a financial buffer and get themselves back on track.
The letter also highlights that, "for some businesses, the entire workforce will continue to work from home for some time yet, at the advice and guidance of the Government, and if business rates are reinstated, will be paying them on empty offices".
He voiced concern that many businesses will have been required to close completely, or their income will have been significantly reduced throughout the lockdown, and that levying an extra cost before they have returned to normal could lead to high levels of business failures.
Gareth Smyth said: "It's been a tough time for all businesses, regardless of size.
"Everyone from Richard Branson and his global Virgin Atlantic airline, through to the local chippy, has been feeling the strain of lockdown.
"The Government introducing the business rates holiday at the end of March was a huge relief for many of us, but I worry all that good work could be undone if they reintroduce it too quickly.
"An extra six months would give businesses breathing space and more time to rebuild their income and profit to be in a position to meet financial commitments. The Government has gone out of its way to keep firms going throughout this crisis, it would be counterproductive to sacrifice them now."
He added: "Bricks and mortar businesses have suffered hugely throughout this crisis and will incur further costs moving forward to make their workplaces safe and compliant when they are able to reopen.
"If we want the economy to recover quickly, time needs to be afforded to those who have been impacted the most.
"If the chancellor would agree to an extra six months of business rates relief, it could mean the difference between survival and demise for many SMEs."
::
Lancashire's Business Growth Hub has announced a new campaign of funded support to help Lancashire businesses map out their long-term recovery from the coronavirus pandemic.
More than 5,000 people have used Boost, Lancashire's Business Growth Hub's #AskForHelp campaign to manage the initial impact of coronavirus on their business operations.
With many Lancashire businesses now looking at recovery, Boost has launched its #BoostYourRecovery campaign, available to all Lancashire businesses to help them understand the key challenges and opportunities in the current situation and develop a strategy for bouncing back.
The support includes webinars, video content, online coaching, peer learning, tips, other tools and advice focused on key aspects of recovery from coronavirus. A new Recovery Hub has been launched on the Boost website and businesses can also ring Boost's helpline for advice.
Andrew Leeming, programme manager, Boost, said: "AskForHelp was launched in response to the immediate need of Lancashire businesses as the coronavirus pandemic emerged. We have now supported over 5,000 people to manage the initial impact on their business operations.
"While some businesses are still understanding the true effects of this pandemic, thoughts are turning to recovery for many. We want to encourage companies to think about their next steps and we have made extra resources available to help them do this.
"Lancashire businesses can access quality free advice and coaching on key aspects of recovery such as sales, marketing, people and finance to help them reset, strengthen their business and plan for the future."
Boost is Lancashire's Business Growth Hub. It is led by the Lancashire LEP (Local Enterprise Partnership) and Lancashire County Council and supported by funding from the European Regional Development Fund (ERDF).
::
Friendly phone calls, doorstep deliveries and mobile meals are among the services Manchester Airport workers are providing to communities during the coronavirus crisis.
Colleagues from across the airport's operations have been putting the skills from their regular roles to good use, performing vital volunteer services in communities.
That includes sending "keep in touch" postcards to hundreds of senior citizens living in surrounding communities, such as Wythenshawe and Heald Green, with the offer of a phone conversation with an airport colleague if they wanted one.
Volunteers subsequently made more than 100 calls, with locals either catching up generally on things they want to chat about, finding out about what is going on at the airport or, in some cases, being helped with problems they were unsure who to ask about.
Drivers have also been working with Wythenshawe Good Neighbours to deliver activity packs to people's doorsteps, as well as carrying out pharmacy deliveries.
Meanwhile, due to a series of annual tea parties with elderly people having to be cancelled, staff have turned up to surprise those who were due to attend with special treats including tea bags, cakes and items to celebrate VE Day with.
And the airport's education team – which year-round delivers sessions for more than 15,000 young people across the region – has created a special education pack that has been downloaded by the children of airport staff and members of the community to help with home-schooling during the lockdown.
Community relations officer Tina Large, who has coordinated the activity, said: "It has been heart-warming to see how many people came forward as soon as we put the call out for volunteers.
"Those who are volunteering tell us they see it as a privilege to be able to represent the business and do something for the community.
"While community outreach is something we do all year round, it is having a hugely positive impact right now because of the current situation."
The airport's fire service is also supporting Manchester's Nightingale Hospital, with stand-by support staff and by loaning life-saving equipment it currently does not need. More than 100 wheelchairs, usually used for passengers with reduced mobility, have also been loaned to the site, at Manchester Central.
Meanwhile, the airport has partnered with airline catering company Alpha LSG to supply nearly 3,000 frozen aircraft meals to food banks, schools and other organisations in communities next to the airport.
The UK's third largest airport remains open, handling a small number of essential flights each day from a single terminal.
::
Law firm Bromleys has expanded its range of lockdown services by launching free legal surgeries for clients via Zoom and Skype.
Bromleys has for many years provided free consultations twice weekly at its offices in Ashton-under-Lyne, as part of its Access to Free Legal Advice programme.
Now, in line with current guidelines which mean face-to-face meetings are not taking place, the firm has begun offering free 15-minute video calls with a member of its team.
These are in addition to free phone calls which are also provided as part of the legal surgeries offering.
The virtual legal surgeries are being held from 3.30pm-5.30pm on Mondays and Thursdays, and the use of modern technology means they can be on a one-to-one or group basis.
Clients are attending the virtual surgeries to discuss a range of matters, including employment, divorce and family issues, wills and lasting powers of attorney.
Senior partner, Mark Hirst, said: "Being accessible, caring and effective is core to our values and we are pleased to be now holding virtual surgeries to help our clients during the lockdown.
Since the lockdown, Bromleys has seen a marked increase in instructions for its wills, probate and planning for the future department and there has also been a surge in the number of people seeking advice on domestic issues, and company owners looking to restructure their businesses amid the crisis.
Meanwhile, NHS staff, emergency service workers and teachers are being offered complementary consultations to help to ease pressures over the coming months by Slater Heelis Solicitors.
It is offering NHS staff, police, fire and rescue and teachers throughout England and Wales, a free one-hour consultation as a thank you for their efforts in combating COVID-19 during these exceptional times.
The one-hour complementary consultation with a lawyer in the family team, who are all Resolution trained, will allow people to obtain specialist advice. They will have access to advice on any family law issue, including out of court settlements such as mediation, child arrangements, separation, domestic violence, financial separation, divorce/dissolution, maintenance, pre-nuptial agreements or living together/cohabitation arrangements.
Mark Heptinstall, partner and head of family at Slater Heelis, said: "This is an incredibly difficult time for families, especially those putting their own lives at risk working long hours for our NHS.
"Workers may be living apart or self-isolating from the rest of their family and children, which places an additional stress on what may already be a strained situation.
"We would like to say thank you for everything that the NHS workers do to protect the nation, and give something back in our way. As a small token of our gratitude and appreciation we are offering our specialist services to all NHS staff in need of family law advice."
NHS workers and emergency services who would like to seek further advice on any aspect of family law should email thankyou@slaterheelis.co.uk by June 31, 2020, to book a consultation. The consultation can take place by telephone, video conferencing, or even face-to-face, following the easing of lockdown measures. The appointment must be booked and taken by November 30, 2020.