Bibby family to resume chair of historic Liverpool business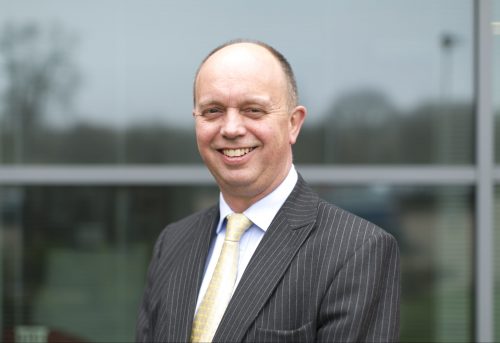 Liverpool-based Bibby Line Group will once again be under the chairmanship of a founding family member.
The shipping to retail and financial services business today announced that Sir Michael Bibby will become group chairman on June 19, succeeding Paul Drechsler who is stepping down after five years in the role.
Sir Michael previously served as managing director of the group for 19 years and is currently a non-executive member of the BLG board.
Most recently Sir Michael has been president of the UK Chamber of Shipping and chairs Charities Trust Ltd and the Institute of Family Business Research Foundation.
His two-year term as president of the Chamber of Shipping completed in March this year.
Sir Michael said: "I am very pleased to take on the role of chairman of the group.
"The company has come through a very difficult time in our trading history and I look forward to working closely with the executive team to grow and develop the group through our core businesses, as we seek to meet the challenges and capitalise on the opportunities provided by a rapidly-changing business landscape.
"I would like to thank Paul for his unending drive, motivation, professionalism and wise counsel as chairman over the last five years and hope he does not miss his trips up to Liverpool."
Paul Drechsler said: "I am delighted that once again the chairmanship of Bibby Line Group will be in the hands of a Bibby family member.
"Sir Michael knows the businesses well, is a great champion of the group's Giving Something Back CSR charity programme, and, like colleagues across the group, lives the company values.
"It has been a pleasure to work with the Bibby family, board directors and colleagues across the businesses.
"I thank them all for their support, team spirit and commitment which has ensured the business will successfully transition to the next chapter in its proud history."
Last September the group announced plans to relocate headquarters to Walker House at Exchange Flags in the heart of Liverpool's commercial district, vacating its Grade II-listed Duke Street premises after more than 25 years, which were sold in December 2019, for an undisclosed sum, to developer, CERT Property Group to be transformed into new office suites.
In January this year the group revealed it was restructuring its financial services arm, including the closure of its Liverpool office, on Princes Parade, which employed around 56 staff.
A spokesperson said: "We are currently consulting with impacted colleagues and, where feasible, those affected will be offered commensurate roles in other offices."
Bibby Line Group was founded in Liverpool in 1807.