£17m boost enables holiday firm to plan for sunnier times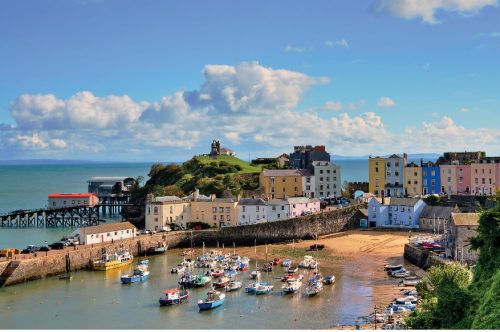 Chorley holiday firm Alfa Leisureplex Group has secured a £17m credit facility, including a £5m Coronavirus Business Interruption Loan Scheme (CBILS) loan from Lloyds Bank.
The funding will be used to support the business in the wake of the COVID-19 crisis and follows on from a £1.9m overdraft extension that was put in place by Lloyds Bank at the end of March.
The group takes more than 115,000 people on holiday every year with a fleet of 48 state-of-the-art tourist coaches and has 22 seaside hotels across the UK, including in popular resorts such as Newquay and Llandudno.
Managing director Emma Russell said: "Lloyds Bank has given us the financial support we've needed during this difficult period.
"The bank put emergency overdraft funding in place within 48 hours during the early stages of the crisis. The facility provided immediate assistance, enabling us to refund our customers.
"Over the past few weeks we've worked with Lloyds Bank on a broader package of support.
"The new facility means that we haven't had to make difficult decisions in relation to our staff and our customers.
"We've been able to use this period of closure to design and shape our future holiday experiences. We will be introducing a new range of weekend short coach breaks in 2021 incorporating 'must see' events across the UK.
"We'll also be adding more pick up points as we recognise that more people may choose to holiday closer to home in the future."
She added: "Whilst we are waiting to resume operations, we have been working on our plans to safeguard our customers and teams when we re-open, so that our guests can continue to enjoy our holidays and service, knowing that their safety is our priority."
The £43m-turnover business is 75% owned by its 710 employees, who each receive an equal share of the company's profits.
Emma said: "The word most used to describe the business in our recent employee survey was 'family' and our customers are also an integral part of our Alfa Leisureplex family.
"We are really looking forward to being able to open again later in the year and welcome our customers back on board.
"A lot of our customers are over 50 and we wanted to make sure that they could stay connected during these times, so we have established a community group on Facebook where people can share happy memories of their holidays and have conversations with like-minded people.
"When we closed in March we had no choice other than to put a large proportion of our team on furlough and we are looking forward to welcoming our teams back to work. Being employee-owned has really shaped the culture of our business and many of our employee owners are missing being at work."
The company has been offering customers whose holidays have been cancelled the option of either postponing their trip to a later date, getting a credit note valid until the end of 2022, or a full refund.
John Csizmadia, relationship director at Lloyds Bank, said: "Alfa Leisureplex is a prime example of a business that was in good health and trading well before the COVID-19 crisis hit. It now just needs a bit of support to get through this period where it has had to put its business on hold.
"There are lots of businesses across the UK in a similar situation and we're doing all we can to help them through this difficult time."