Online trading surge leads to recruitment drive for Shopblocks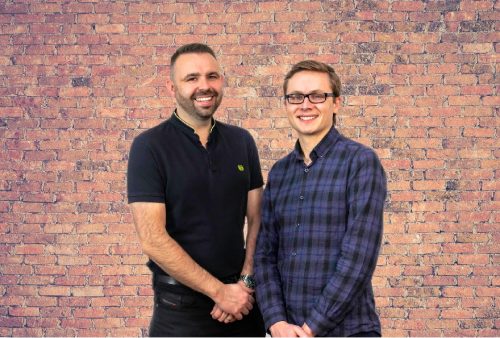 In spite of the current economic crisis affecting the UK an e-commerce platform has boosted staffing numbers by more than 50% to keep up with customer demand.
Stockport-based Shopblocks has added 11 new faces to take its total headcount to 30 over the past two months.
The business, which has already seen investment from Greater Manchester Combined Authority as part of its Digital City Strategy, has witnessed significant growth during the COVID-19 pandemic, leading to its recruitment drive.
Its platform allows businesses to create their own website, from a simple homepage, to a complete online store.
Its unique technology – which took five years to develop – offers much greater flexibility than template-based platforms, but is simple enough for any online business to manage their own site.
Business owners can make changes like a developer, without the often timely and expensive development costs. The company also offers an optional onboarding service to manage the entire set-up on customers' behalf.
Clients range from start-ups to major online retailers.
Shopblocks also attracts many existing e-commerce businesses which have outgrown other platforms.
While many businesses look to overcome the challenges from stay-at-home culture, many are establishing an online presence or enhancing their online shop.
To support business during lockdown, Shopblocks dropped its set-up fee for restaurants and takeaways. This has resulted in hundreds of new customers during the recent period, many of them from the food industry.
Founding chief executive, Kevin Jones, said: "We are lucky that the nature of our business has meant that we can remain strong during these uncertain times.
"At our core we want to make it easy for businesses to adapt to changes in their market as easily and cost-effectively as possible.
"Whilst this has been a challenging time for many businesses, we have tried to support businesses by waiving our set-up fee for restaurants and takeaways, getting them online and selling within 48 hours."