'Open-minded' businesses sought for ambitious Innovate Manchester programme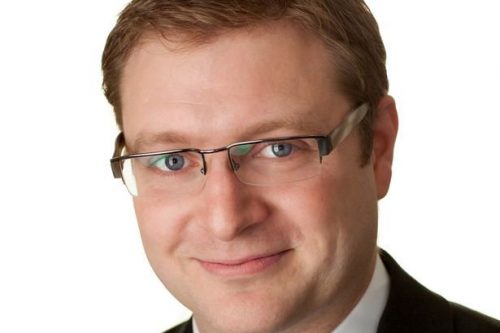 Greater Manchester's inward investment agency MIDAS wants businesses to open their minds to the opportunities created by innovation and collaboration as the region looks to shape its response to the new economic reality.
The organisation is launching Innovate Manchester, an eight-month initiative to bring together SMEs, large businesses and universities to work together on progressive ideas across four of the region's industrial strengths.
MIDAS chief executive Tim Newns said: "We completely appreciate that this has been a really challenging last few months for companies.
"We're very much trying to look ahead positively and ambitiously with what we can do as a place. It's about companies being open-minded around how they can add value."
The agency wants the region's existing companies to leverage more of the asset base that exists around them that they may not interact with now. It seeks to do that by bringing together the people who can be the source of the innovation with those who have the commercial demand for innovation, and so can create and sustain a marketplace.
Innovate Manchester is part of the third phase in the region's long-term economic response to the impact of Covid-19.
The first two phases – the emergency response during the first weeks of the crisis and the stabilising required during the first year of living with Covid-19 – are more focused on safeguarding jobs, looking for growth opportunities through consolidation, and remaining in the minds of investment decision makers.
But then Greater Manchester wants to Build Back Better.
"That 12 months-plus is about resetting what normal could be," said Newns. "This has been a learning exercise of how quickly we can accelerate change if we set our minds to it.
"We need to be asking 'what are the big, longer-term pieces that change is bringing?' and how can we adjust our thinking so that we might be able to accelerate some of our big ambitions as a place?".
Innovate Manchester has four themes which focus on the region's capabilities in advanced materials, digital innovation and sustainability, and link to Greater Manchester's local industrial strategy.
Newns said: "The idea is to look at some of the subject areas that we know Greater Manchester is very strong in, but also that we know there's increasing global demand for as well.
"We want our local business community to work with the universities to try and draw innovations to build on that. Hopefully through those innovations they create more commercial opportunities, which then creates jobs, which then hopefully creates export potential."
The Innovate Manchester programme begins with an introductory webinar this Wednesday on the first theme, Changing the Way we Produce and Consume, before hosting virtual facilitation labs later this month.
The success of Innovate Manchester will initially be judged on the number of tripartite agreements signed because that will require a commitment to a projet with a clearly-identified commercial opportunity. In the longer term the judgement will be made on the progress the partnerships make.
Newns said: "The ultimate tests will be what is the value of the IP that is produced from those over time and how many jobs are created."