Consumer goods group says EBITDA will exceed market expectations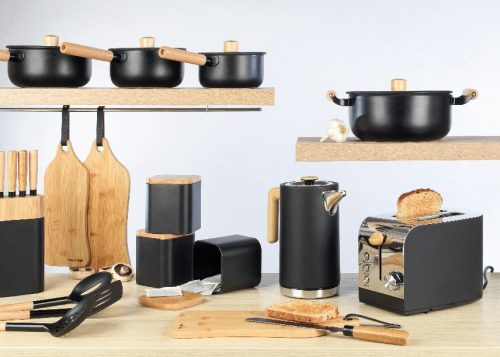 Oldham-based Ultimate Products said it expects its underlying EBITDA will be above current market expectations.
This is based on calculations before share-based payments and income from the Coronavirus Job Retention Scheme.
The group, which designs and develops an extensive range of value-focused consumer goods brands, made the announcement in an unscheduled trading update to the stock market today (June 8).
It said since the group announced its interim results on April 30, the invoicing and delivery of the group's order book has progressed at a steady pace.
Total invoiced revenue for fiscal year 2020, as at Friday, June 5, 2020, was £97.2m, compared with £102.5m at the same point a year ago.
The group also said there was an order book for the remainder of fiscal year 2020 of £10.6m, against £16.4m in 2019.
It also revealed that its net bank debt, at June 5, 2020, was £2.6m.
Ultimate Products' April 30 results announcement revealed that it had increased revenues by 2.8% to £67.7m in the six months to January, with international revenues increasing more sharply. Pre-tax profits were also up, rising 3.5% to £6m.