Rugby club could return to its roots as part of sporting hub proposals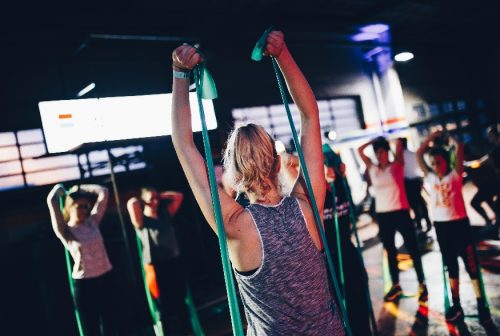 Sale Sharks rugby club could return to its home town as part of plans for a new multi-purpose sport and activity hub.
Crossford Bridge Playing Fields in Sale has been identified as the potential location for the scheme, Crossford Bridge Community Sports Village.
The vision for the inclusive hub aims to build an even better community for future generations and inspire people of all ages, backgrounds and abilities to live a more active lifestyle, bringing positive change to the local area in a variety of ways.
A significant consultation exercise is under way to determine how proposals can best benefit local community clubs, residents and businesses in Sale and the surrounding area.
Proposals could include improved facilities for community sports and wellbeing groups, collaboration with national and regional sporting governing bodies, as well as a state-of-the-art community stadium providing an arena for world class sports teams and showpiece community finals.
Crossford Futures, with Sale Sharks as an active partner, is consulting closely with a range of local stakeholders, including the community clubs that currently utilise the playing fields, Trafford Council, Cheshire FA and Manchester FA.
The aim is to develop proposals which reflect the needs of the local community and the clubs who sit at its heart.
Over the coming months local residents and businesses will be invited to have their say on the future of the site as part of a two-phase consultation.
The first phase, starting on June 22, will invite feedback on the early stage vision including suggestions for the future use of the site as well as potential concerns that the community may have.
Graham Young, director at Crossford Futures, said: "Our first consideration in this process is the clubs that currently play and train at Crossford Bridge and the local residents.
"We want to work closely with these groups to understand their needs and future aspirations, enabling us to shape proposals that will benefit everyone involved."
He added: "Crossford Bridge has always been a space for the community to enjoy and come together, from dog walkers to runners, from local grassroots clubs intrinsic to the fabric of the area, to nationally-significant clubs.
"Crossford Bridge Community Sports Village is an early stage vision which focuses on building on this history to create something which is truly inclusive and inspirational for the next generation.
"There's no doubt that world class sport can inspire grassroots activity and it's these two things that this vision brings together.
"The final proposals for the site will be shaped hand-in-hand with the local community ahead of submitting a possible planning application later this year."
He said: "It's difficult to imagine as people continue to feel the impact of COVID-19, however, we hope that the vision for Crossford Bridge can help to bring communities in Sale and the surrounding area back together when it is safe to do so; whether that is through sport, activity, or something entirely different."
As part of the proposals, one of England's oldest rugby clubs, Sale Sharks, has ambitions to bring its elite men's and women's teams back to its hometown, along with the Sharks Community Trust which delivers health, education and social inclusion programmes.
This would see the North's only premiership rugby club move from its current base in Salford, back to where it began in Trafford.
Steve Diamond, director of rugby at Sale Sharks, said: "Sale Sharks has always had a vision to return to our hometown; bringing the club closer to its original fanbase and the communities in Sale.
"As part of the plans for Crossford Bridge we not only have a chance to establish a long-term home for the club, but there's also a real opportunity for our men's and women's teams to inspire the next generation of sporting talent.
"Everyone at Sale Sharks is extremely excited about what this could mean for the club's future.
"We will be bringing our fans along this journey with us and inviting them to tell us what they would like to see from our potential new home."
Cllr Andrew Western, leader of Trafford Council, said: "This is a potentially very exciting opportunity on which we have agreed to seek the views of residents.
"Community sports facilities are of vital importance to the council as part of our commitment to the health and wellbeing of our residents.
"This development could result in Sale Sharks returning to its hometown, giving it a local base for its future growth and success.
"No firm decisions have been made and I'd really encourage the local community to engage with the consultation and let us know your thoughts."