Financial advisory group eyes acquisitions as market readjusts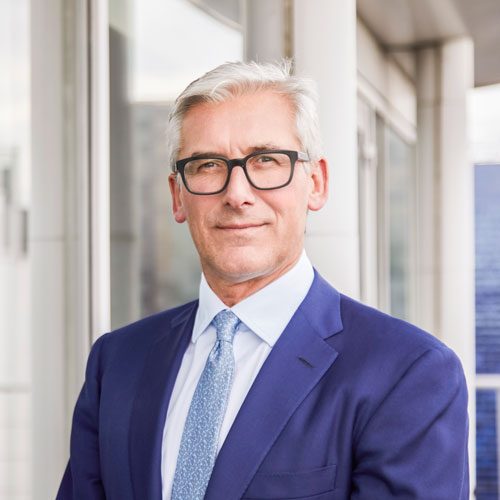 X

Register for free to receive latest news stories direct to your inbox
Register
Wilmslow-based financial advisory firm Tatton Asset Management announced improved annual results for the year to March 31, today, and laid out expansion plans, including potential acquisitions as markets recover from the coronavirus pandemic.
The firm, which floated on AIM in July 2017, grew revenues by 22% to £21.369m, while pre-tax profits jumped from £6.112m last year to £10.296m.
Tatton, which has an office in Handforth, and London, will pay a much improved final dividend of 6.4p per share, which is a 14.3% increase, giving a full year dividend of 9.6p per share.
The firm distributes around 70% of its profitability through dividends.
Looking ahead, the business said it is in a healthy financial position, with a strong balance sheet and £12.757m of net cash.
During the year its discretionary assets under management (AUM) increased 9.6% to £6.651bn, with organic net inflows of £1.129bn (2019: £1.106bn) or 18.6% of opening AUM, an average of £94.1m per month.
The group responded swiftly to the COVID-19 outbreak and implemented comprehensive business continuity plans.
It also made its first acquisition, in Sinfonia Asset Management Limited, five risk targeted funds that complement the current fund range proposition.
Tatton increased its firms by 33.7% to 595 (2019: 445) and number of accounts to 66,100 (2019: 58,500).
Its long-term business partnership with Tenet, which was announced in June 2019, is developing well with 81 new independent financial adviser (IFA) firms and initial business activity has resulted in AUM of £226m.
The amalgamation of consulting and mortgages, creating a simplified IFA support services business, is allowing the group to better meet the needs of IFAs through an integrated approach.
Paradigm Mortgage Services increased gross lending via its channels by 17.5% to £9.86bn (2019: £8.39bn), while Paradigm Consulting increased the number of member firms to 394 (2019: 390).
Tatton Asset Management chief executive, Paul Hogarth, said: "I am pleased to report another year of progress for the group, in this our third year as a plc.
"Despite a complex macro backdrop, we have continued to perform strongly and delivered against all the challenging targets we set ourselves at the time of our IPO.
"I am particularly pleased with how the group has reacted to recent events, working remotely and maintaining our focus on supporting our IFAs and wider client base.
"I personally feel that you cannot beat face-to-face advice and look forward to the resumption of normal business practices as and when circumstances allow.
"It will be great to see our IFA partners moving their businesses forward and supporting their clients in their normal manner."
And he outlined plans for future growth in the wake of the pandemic, which he believes will create new opportunities. He told TheBusinessDesk.com that Tatton is keen to work with more IFA businesses, as well as to explore potential acquisitions.
"The reason to float was to market our business to more and more IFAs and that has worked really, really well.
"The more firms we can engage with, the more assets we can attract."
He added: "I'm very excited about the future, as more IFA businesses decide managing portfolios themselves becomes more onerous. The key driver is to speak to more and more firms."
And he believes as markets readjust there will be growth opportunities for Tatton: "The last three years have been purely organic, but if a good acquisition came along and we thought it would increase AUM numbers we would do that.
"There will be more opportunities that will come our way. I do think there will be some opportunities."
In conclusion, he said the aim this year is to continue to work with IFAs, look at M&A activity, and build strategic partnerships.
He predicted: "The business will be on a stronger footing next year. The only uncertainty is how quickly we get back to normality in the second half of the year."