Biotech group in 'back to work' COVID-19 testing alliance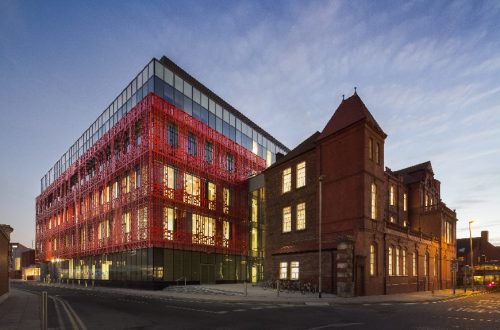 Yourgene Health, the Manchester biotech group, today announced a collaboration aimed at helping get the UK back to work by testing employees for COVID-19.
The business is working with international payments company Caxton and immunity passport app Prova.
The collaboration with Prova and Yourgene will enable Caxton to offer COVID-19 tests to its extensive network of corporate clients and their staff.
Yourgene said the immunity passport app Prova, created by London-based Hooha Innovations, enables employees to download and request a COVID-19 test.
Once a test sample has been taken and the sample processed, the results will be automatically delivered securely to the Prova app, allowing the user to share and prove their COVID-19 status without revealing any personal information.
Yourgene's responsibilities will lie in providing the clinical and technical expertise, by providing sample collection kits, training a healthcare professional to take the sample safely and effectively, then running the COVID-19 test in its Manchester Citylab facility.
The collaboration will use the company's Clarigene SARS CoV-2 CE-IVD test when launched and the patient results will be uploaded securely to the Prova app.
As announced in May, Yourgene is still on track to release a 'Research Use Only' version of the Clarigene SARS-CoV-2 test by the end of this month, and achieve a CE-marked in vitro diagnostic kit to follow in July.
Yourgene chief executive, Lyn Rees, said: "We are proud to support this effort as the COVID-19 lab partner to this collaboration, working with Caxton and Prova, enabling employees to return to work safely.
"We look forward to updating the market as the project progresses as we expect to launch in Summer 2020."
Rupert Lee-Browne, Caxton chief executive, said: "Getting Britain back to work is vital for the economy and we are pleased to be able to offer this unique service of test and verify to Caxton's business clients.
"We chose Yourgene because they match our own values around product quality and reputation and we look forward to helping our customers with this easy solution to creating safe work spaces."
Ed Keohane, chief executive of Hooha, creators of the Prova app, said: "We are delighted to be integrating Yourgene Health's high-quality COVID-19 tests to automatically deliver results to Caxton's business customers as part of Back to Work, allowing them to share and prove their COVID-19 health status without revealing any personal information."
Yourgene's share price rose from 18.90p per share to 19.70p in early trading, but fell back to 18.35p per share by 9.30am, before finally finishing the day at 18.22p per share.