Boohoo swoops for Oasis and Warehouse brands in £5m cash deal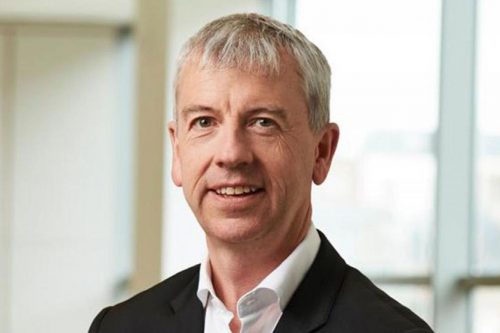 Manchester-based online fashion retailer, Boohoo, has acquired the Oasis and Warehouse brands in a cash deal worth £5.25m.
In a trading update covering the quarter to May 31, the group announced the purchase of the online businesses and all associated intellectual property of Oasis and Warehouse from Hilco Capital.
Oasis and Warehouse collapsed into administration in late April, with the loss of 1,803 jobs. The two brandswere sold to the restructuring firm Hilco.
Boohoo said Oasis and Warehouse are two well-established brands in the UK targeting fashion forward shoppers and are a complementary addition to its own portfolio of brands.
In their most recent financial year ending February 2020, unaudited management information shows that Oasis and Warehouse generated direct online revenues of £46.8m in aggregate.
The deal follows confirmation on May 28 that Boohoo had acquired the remaining 34% minority interest in prettylittlething.com Limited.
This was in the wake of a placing, on May 15, which raised gross proceeds of £197.7m from shareholders to take advantage of numerous M&A opportunities that are likely to emerge in the global fashion industry over the coming months.
Boohoo said it continues to appraise opportunities. It finished the quarter with in excess of £350m of net cash on its balance sheet.
In the three months to May 31, total group revenues had risen by 45%, on constant exchange rate basis, to £367.8m.
This included £183m in the UK (a 30% increase), £63.4m in the rest of Europe (+65%), £92m in the USA (+83%), and £29.4m in rest of the world markets (+22%).
Boohoo's statement said today: "In these unprecedented and difficult times we are pleased to report that our first quarter trading has been very strong."
And it confirmed that, while it welcomed the Government's financial support packages that have been made available to businesses, light of the very strong trading performance the group has not taken advantage of the available support.
Today's update revealed that trading in the middle of March through to early April was mixed, as a result of the impact of the COVID-19 pandemic, initially with a marked decrease in year-on-year growth.
Performance across all of of its brands and geographies improved throughout April, with a robust performance delivered in May.
Areas such as loungewear and athleisure have performed well as customer buying habits adapted to a stay at home lifestyle.
Looking ahead, Boohoo said that, for the current financial year ending February 28, 2021, the group expects to deliver another year of strong profitable growth, and ahead of market expectations.
Revenue growth is anticipated to be approximately 25% for the current financial year, with an adjusted EBITDA margin of 9.5% to 10%.
This guidance reflects an expectation for an ongoing period of consumer uncertainty, likely promotional intensity in markets in which Boohoo operates, as well as continued near-term carriage inflation for some of its overseas markets.
In the current financial year, the group will continue to invest in its infrastructure and operations to support future growth ambitions, with capital expenditure expected to be in the region of £60m to £80m.
Chief executive John Lyttle said: "During unprecedented and challenging times, the group has delivered a very strong trading and operational performance.
"I am proud of how our colleagues and business partners from around the world have responded to ensure that we can safely bring to our customers the latest fashions, great value, fantastic prices and best in class service.
"Whilst there is a period of uncertainty within the markets in which we operate, the group is well positioned to continue making progress towards leading the fashion e-commerce market globally."
By 8.35am this morning, Boohoo's shares had reached a new peak of 433p per share, before settling back by mid-morning at 427.80p per share, a 38.50p increase, equivalent to a 9.89% improvement. At close of play they were 415p per share, an increase of 25.70p, or 6.60%.
Russ Mould, investment director at Manchester investment platform AJ Bell, said: "Online clothing retailer Boohoo continues to defy the doubters.
"Fresh from its battle with short-seller ShadowFall and a backlash over executive pay, the shares hit record highs again this morning on a bumper trading update.
"Any scepticism over demand for its clothes in lockdown, on the premise that its targeted demographic no longer needs to dress up to go out, looks unfounded after a stunning surge in sales.
"The company seems to have adapted to new realities – pitching loungewear and athleisure gear at its customer base to great effect.
"Clearly, online retailers have been in a very strong position, with shops having been closed due to lockdown there has basically been nowhere else for people to go.
"Adding insult to injury for physical retail, Boohoo continues to hoover up once proud high street names at knock-down prices.
"Oasis and Warehouse are the latest brands added to the stable for what, in relative terms, is small change.
"The company still has plenty of cash for bolt-on acquisitions that it can feed into its central operating platform.
"Given the scale of the coronavirus crisis, consumers' willingness to spend has been impressively resilient, the question for Boohoo is whether this can continue when the full economic fall-out feeds through."
Manchester law firm TLT advised Boohoo on the deal.