Coronavirus business update: Latest news across the North West

Cheshire company DAS is helping the UK get back to work by offering businesses rapid COVID-19 testing for their workforces.
The Tarporley-based firm specialises in drug and alcohol testing for staff at some of the UK's biggest and well-known companies.
But last month DAS expanded its services to include a COVID-19 test which looks for the antibodies that shows whether someone has had the virus.
Customers so far include call centres and engineering companies who are keen to protect their staff as they return to work after the lockdown.
DAS says it is one of only a handful of companies offering COVID-19 rapid testing to businesses across the UK.
The test result is available in 15 minutes, without having to access laboratories, and is 99.4% accurate.
Fiona Harley, DAS managing director, said: "The COVID-19 testing we are offering reassures the people who run the business, the company's workforce, as well as the general public.
"It can give employers peace of mind that they are doing everything humanly possible to keep their staff safe.
"Our clients who are doing COVID-19 testing on a rolling basis with their staff tell us that their employees feel reassured and valued because their boss is going the extra mile to look after them. They also say it reduces stress and anxiety for staff whilst increasing productivity."
Fiona, who is an experienced drug and alcohol screening collection officer and trained phlebotomist, travels across the UK for clients, such as supermarkets, ferry companies and car manufacturers.
She screens staff – including lorry drivers, crane operators and merchant sailors – for alcohol and 14 different illegal and prescription drugs using urine samples.
::
GC Business Growth Hub has helped a food manufacturer meet a change in demand for its products during lockdown, and cut its carbon levels.
Leigh-based ingredient blending specialist Romix Foods has also created four jobs after seeking the specialist support.
Romix blends and packs commercial bakery and retail ingredient mixes for several of the country's largest bakery chains and retail baking brands, including Jane Asher cake mixes, Aunt Bessie's Yorkshire Pudding Mix and Cheshire baker Roberts Bakery.
It needed to double output, but increasing running hours was not an efficient solution.
Company founders Dan Ross and Mick McGowan used the Hub's Resource Efficiency service, part-funded by the European Regional Development Fund.
Mick said: "We calculated that a quicker, more modern baking mix filling line would use less electricity while producing twice as many sachets per unit of electricity consumed."
After receiving funding of £12,500 from the Hub's Energy Efficiency Grant the new filling line was installed in January this year, leading to a reduction of 15 tonnes of raw material and 14 tonnes of plastic packaging each year.
When combined with electricity savings this equates to a 100 tonnes reduction in greenhouse gases per year.
The new line has also enabled Romix to adapt to challenges arising from the coronavirus pandemic and lockdown restrictions.
Commercial director Paul Weston said: "Almost overnight our product output changed.
"Pre COVID-19, 75% of our product volume went to commercial bakeries, but due to the closure of bakeries, coffee shops and cafes when we entered lockdown this work suddenly dropped off.
"However, home baking has taken off during lockdown. As a result, product volume reversed with 75% focusing on retail brand cake and batter mixes sold in the shops.
"The investment in the new filling machine enabled us to change our product focus very quickly, while also being able to continue supporting our industrial bakery customers to maintain supply of their key baked goods during the lockdown period."
Hub environmental business advisor Claire Scott said: "Together, we addressed the challenge and the solution has helped them to achieve their objective of increasing production efficiently while enabling them to react and adapt during a highly challenging period."
::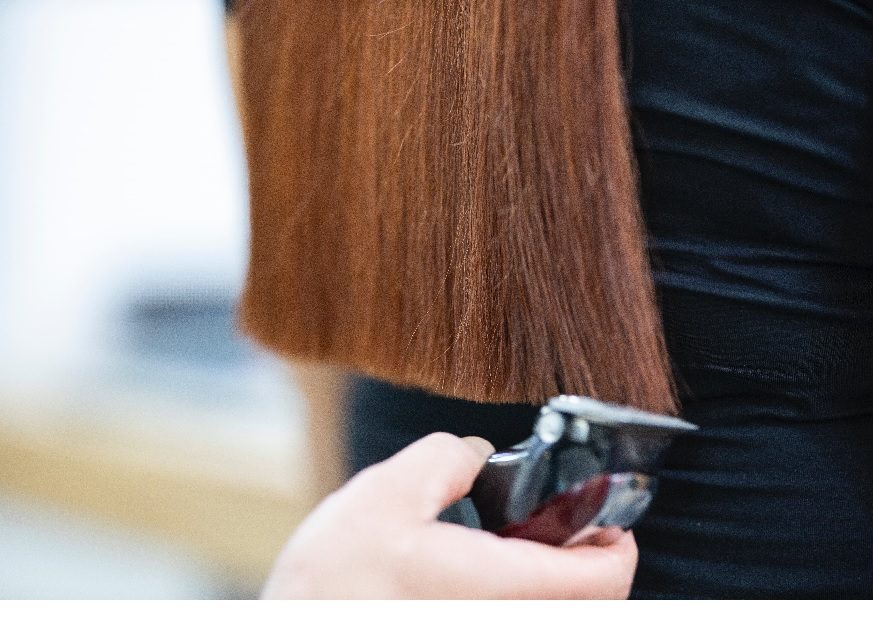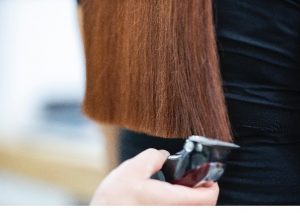 A professional Lancashire hair and beauty company has seen a 650% spike in sales during lockdown as Brits snap up hair clippers, scissors, combs and brushes while stuck in self-isolation.
Poulton-le-Fylde-based CoolBlades.co.uk was launched in 2003 as an online venture selling hairdressing and beauty supplies to salons and stylists around the country.
But since the start of lockdown the firm has seen a huge increase in sales compared with the same time last year.
Government restrictions have meant most people are confined to working from home, and with barbers, salons and hair and beauty stockists having to close their doors, many are attempting their own at-home DIY haircuts and maintenance.
Since lockdown CoolBlades has been inundated with orders.
Ecommerce director Rupert Hughes said: "We primarily sell supplies to businesses directly across multiple channels, including online and a small physical store. When lockdown happened and our traditional customers – barbers, hairdressers and beauty salons – were forced to close we weren't sure what the impact would be and we were, of course, forced to close our physical store to comply with coronavirus regulations.
"To our surprise we saw a huge overnight spike in sales across our online channels – it was way more than we could ever have anticipated.
"Lockdown pushed people online looking for supplies like scissors, clippers and colouring sets so they could brave their own lockdown DIY haircuts.
"In addition, high street firms that sell to the hair and beauty industry also went dark, which meant that we saw a huge uplift in our usual professional customers who were coming online and finding us.
"Demand has been simply astonishing. Within 10 days of lockdown we'd almost sold the equivalent of a year's-worth of stock in some cases.
"Fortunately, we had a great tech partner in Brightpearl. Without them we wouldn't have been able to survive the last three months and would have had to close our doors."